Eight SFC members decided to put their driving skills to the task on RPM's Italian electric Karts. The Karts are very quick with speeds up to 45:mph.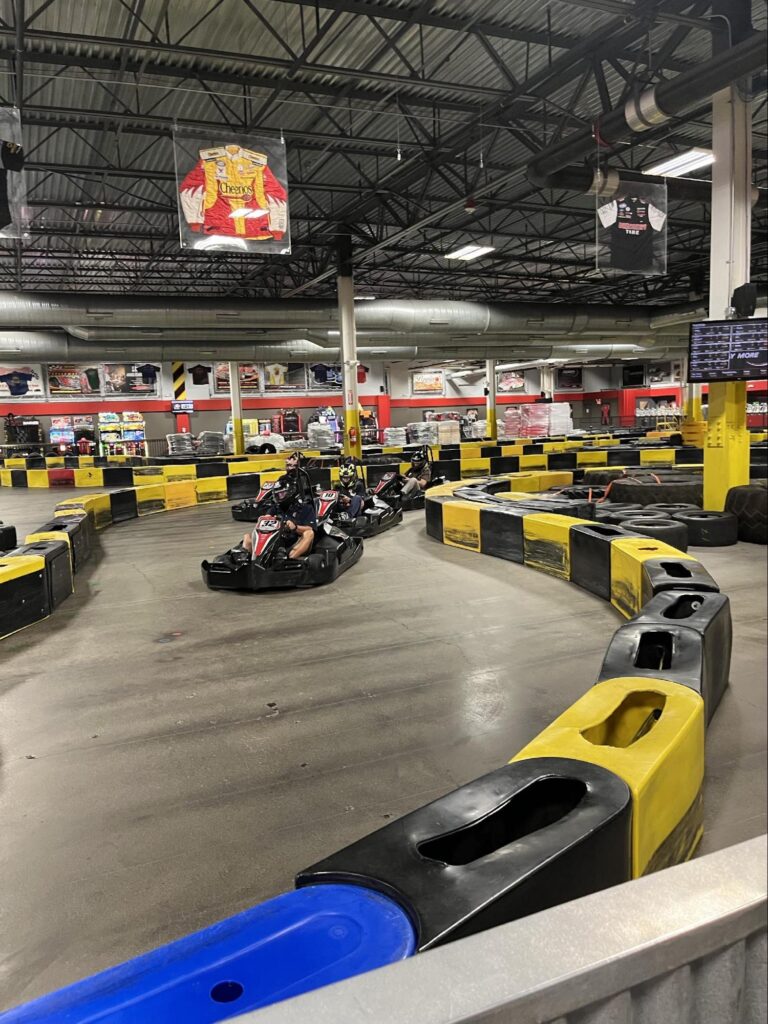 The closed course with a multitude of turns makes it seem even faster. After the ten minute safety video we were off for three 18 lap races.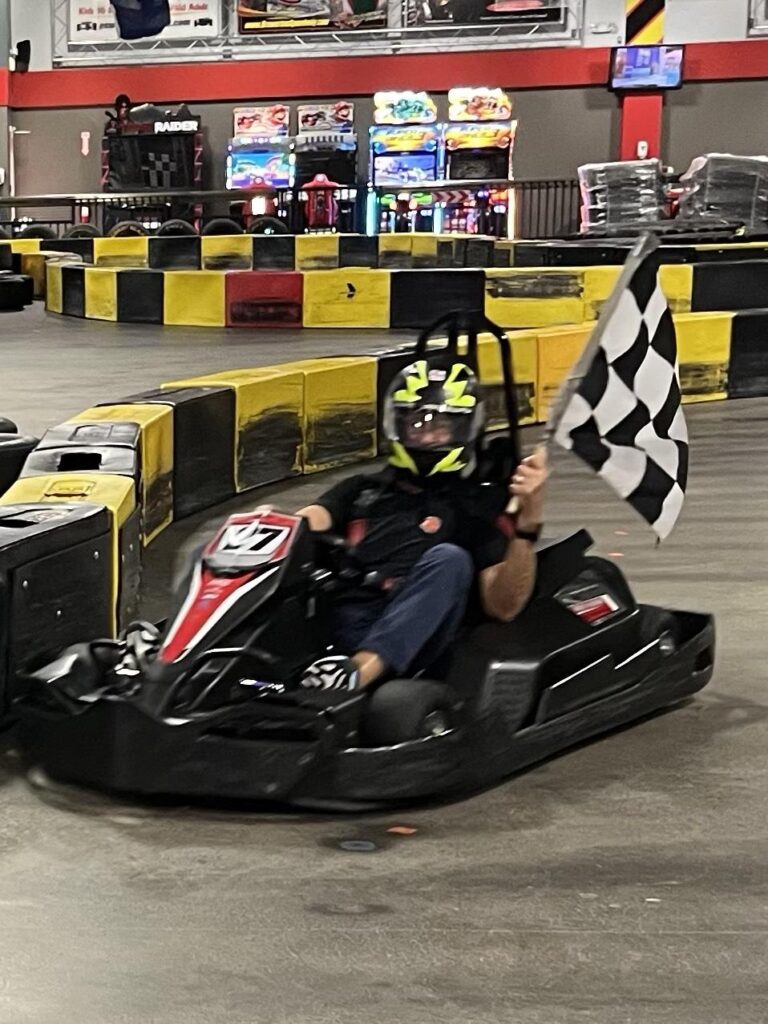 Greg Steen the pre race favorite had the fastest lap time but placed third after he couldn't pass Kevin McLoughlin who drove rather consecutively.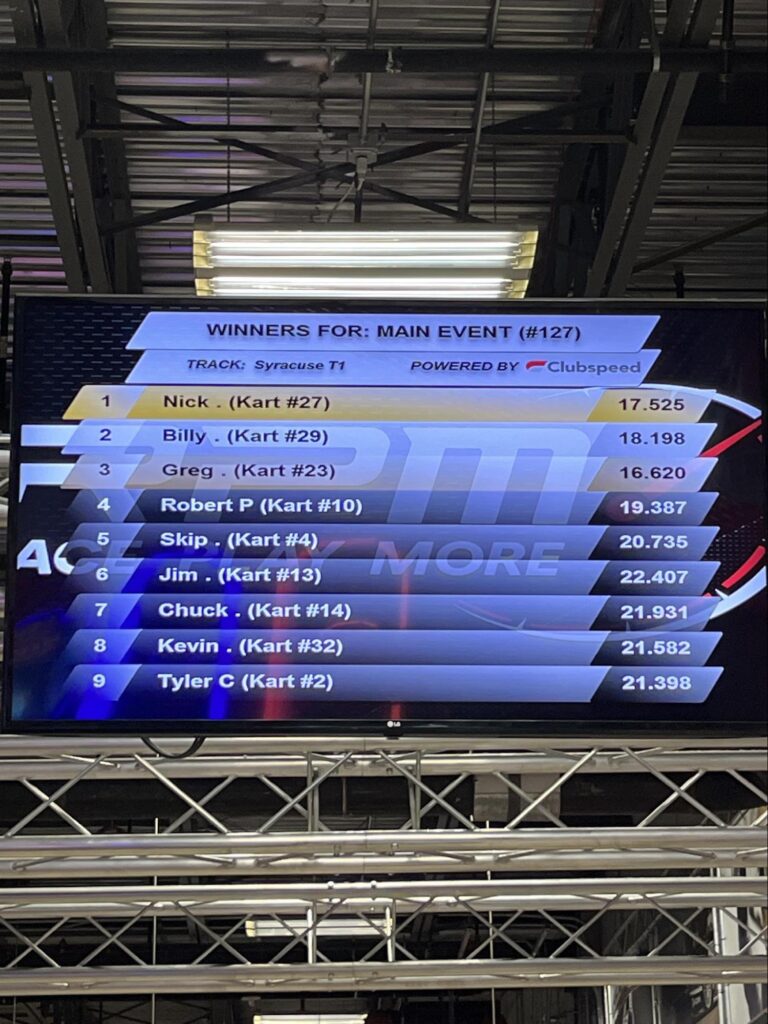 Fun was had by all. After the races we headed back to Drumlins to greet the golfers as they finished their round.