Whiskey/ Cigar Reception 2023
  Aloft Inner Harbor Hotel 
Thanks to Carl, Blake Bednarz and Turnell Sims for kicking off the SFC Outing.
Carl Jenkins kept the torch blazing with over 20 different cigars to pick from. Kristian's team poured 8 different Whiskeys and provided a tasty Tapas Menu.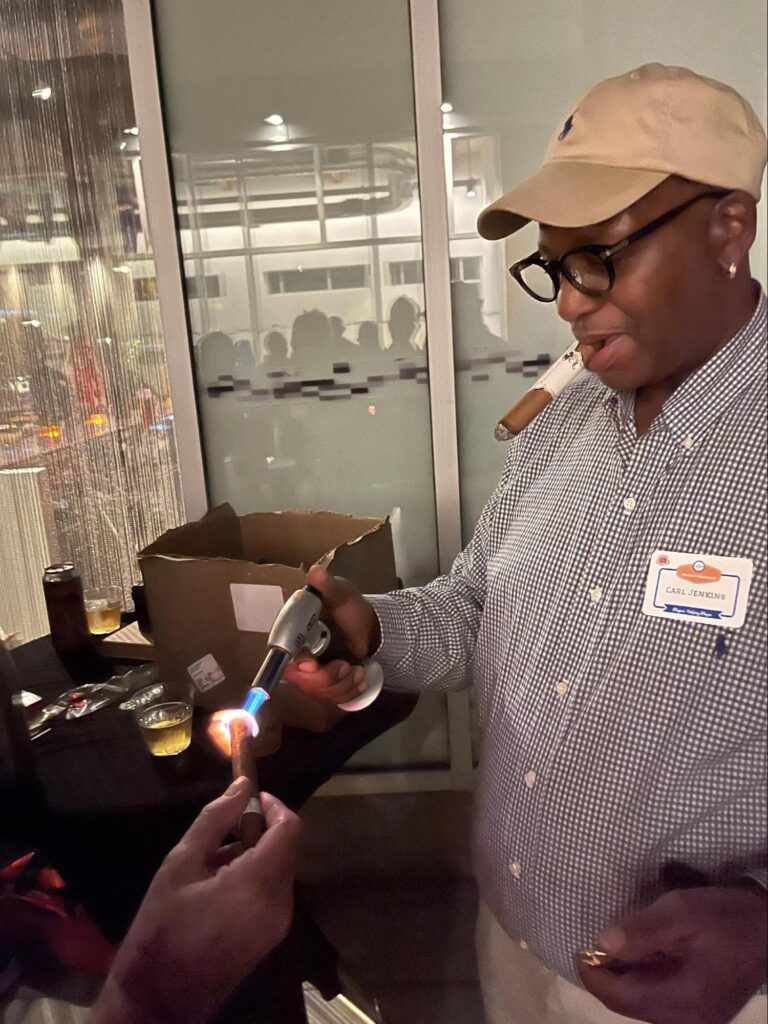 Jenn Conley ran registration as 65 members and guests enjoyed the camaraderie and shared quite a few stories.  I left at midnight and there still was plenty of action at the outdoor reception.