PERSONAL:
Bill was born in Syracuse, NY. He is the son of Mary Jane and William During Jr. Bill's mom was an outstanding athlete and scholar at Watertown High School. His dad was a gifted boxer and all-around athlete as well as a well decorated Marine Pilot. Bill has been married to his wife Karen for twelve years. Karen was an excellent athlete and received a scholarship to play volleyball at Providence College where she became a captain of the volleyball team. Karen was also All- State in basketball and has run eleven marathons. They have two children, Gabrielle and Danielle, from a previous marriage. Danielle excelled in softball as a pitcher. Bill and Karen presently live in Fairfield, CT. He has a sister, Tina who is a social worker in Edmonton, Alberta. Bill has a BA in Sociology, an MS in social studies, special education, and educational administration.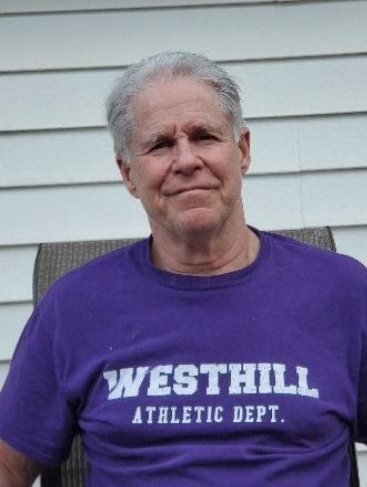 HIGH SCHOOL:
Bill initially played football at Jamesville- Dewitt High School for 2 1/2 years and helped JD win the County Championship in 1963. He was selected to represent JD on the All- County and All- Upstate Football teams as a fullback and linebacker for legendary Coach, Carl Bjork. His family then moved to CT., where he played football for powerhouse Staples High School in Westport, CT. He was as a LB and fullback under Coach Paul Lane, former Notre Dame QB. He was a three sport letterman in football, basketball and track. In track, he held the record for the 100 yard dash for over fifteen years and was a part of a Connecticut state championship team. Bill was co-captain of the basketball team, playing center. In football, Bill was selected both as a Connecticut All State player,and Fairfield County 1st team. He was also named to the High School All American team. Bill participated in the All- Star Nutmeg Bowl in CT., which at that time contained the best players in High School from all over CT.

Bill was recruited by SU, BC, ND, West Point, Wyoming, Dartmouth and several others. SU Coach Jim Shreve recruited Bill. Bill mentioned that Coach Shreve happened to walk into the weightlifting room and saw Bill accomplishing a 210lb military press and asked Bill to come to SU for a visit. When he came for the visit, SU Punter Doc Bullard was his guide to show him around the campus. Bill said that he chose SU because he wanted his family (from Syracuse and Watertown areas) to be able to see him play college ball. Bill was 13th in a class of 523 academically at Staples High School. At Syracuse, he was on the dean's list, and had a 94 average for his high school years. Incidentally, Bill's entire backfield his senior year at Staples High School were all recruited and played Division 1 football.
SYRACUSE UNIVERSITY:
Bill was gifted with exceptional speed and said that Floyd Little was the only player faster than him when he played at SU. Bill and Floyd became close friends. He played FB, TB, LB and was on the punt team for SU. While playing LB his sophomore year, he suffered a knee injury which meant he lost a season as a player as they didn't red-shirt back then. He was a 2 time letter winner at SU. He said that he enjoyed his relationship with backfield Coach Bill Bell who taught him the skills he needed to be a successful running back in college. Bill was a member of the Gator Bowl Team who lost to Tennessee 18-12. Bill was known as "Wild Bill" During while at SU. When I asked him about the nickname, he said "Coach Schwartzwalder called me that because I was always trying to perform unusual things. For example, against West Virginia during his first start as a TB, he ran outside and then cut back into 3 WV tacklers. Coach Ben said, "there goes Wild Bill, trying to take them all on by himself." In actuality it was also because of my speed on the field." A favorite memory of Bill's SU Football career was when he played against Penn State his junior year and caught 5 passes for 55 yards and ran the ball for 60 yards.

Bill not only excelled in football but also academically at SU, as he was on the Dean's list for 3 semesters. He won the Orange Key award for fundraising to help minority students attend Syracuse. He was a part of SU Student gov't, and won the Tau Theta Upsilon Service Honorary Award. Locally, while attending SU, he also participated in Army ROTC where he was honored with the Scabbard and Blade Award. He was drafted as a 2nd LT in the Military Police in the Army. Locally, he also participated as a mentor for his church helping the young kids to gain the skills necessary to become good citizens during, and after high school. He spoke several times at his former HS, JD, on how to earn the potential for success in life. Bill was one who gave others the attributes he had gained in life, in order to help them become aware of their potential.
PRO FOOTBALL:
Bill was scouted by the Dallas Cowboys but decided to pursue a career in teaching, coaching and educational administration in secondary schools.
AFTER FOOTBALL:
Bill has devoted his years after football at SU, as an educator in Junior and Senior High School, both as a Football Coach, a track coach, and as a mentor. He set out to prepare his players for success by showing them the path to take as a teammate. His motto emphasized that teamwork, discipline and focusing on your goals are all important skills to work toward in sports and in life.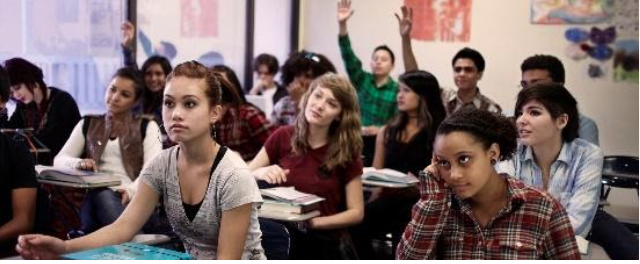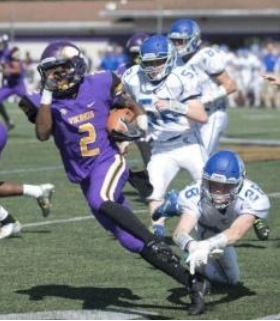 He would teach kids to not criticize, if a fellow teammate made a mistake, but to encourage them, and help them to learn from their mistakes. Each of his players were like a son to him (because, as he said, he never had a son). During his life career in coaching and teaching, he reached out and guided many young men, and women with the tools they needed later on as they became a teammate, father, or mother, and as a contributor to their community. But you see… Bill's heart plays a major role in his contribution to others. Now, at 74, Bill is a volunteer football coach for Trumbull High School, continuing to share his qualities for the betterment of others.
COMMUNITY:
Bill has served in a voluntary role as a scout for the SU Football team in the Fairfield County area where he lives. He enjoys letting our recruiting team know if there is a great player in his community. Bill also teaches adult education working with immigrants to learn how to speak, read and write English in order to become productive citizens, get better jobs, and contribute to their community. A person of faith, Bill has been very active in Bible study and with the Fellowship of Christian Athletes Organization. Bill helped to mobilize 300 students from area colleges to support Native Americans in their struggle with the US Government during a highly disputed issue.
CONCLUSION:
Once again, we have the opportunity to be proud of a former SU Player who has brought much light to many youngsters in his career after football. Bill loves SU and SU Football, and looks forward to any opportunity that presents itself for him to communicate with former SU teammates.
PLEASE VISIT OUR WEBSITE WWW.SYRACUSEFOOTBALLCLUB.COM FOR MORE INFORMATION ON IN THE LOOP!