Zunic Award Dinner
Syracuse Football Club's 2023 Zunic Award presented to '70s O-lineman Rusty Mills
After Golf and Racing Awards were presented 81 SFC members and guests gathered in Drumlins Grand Ball Room for the Zunic Award presentation. The evening was MC'ed by Matt Park '97, the voice of the Orange.
Charlie Borgognoni, nephew of Father Charles,  said the Benediction, noting past players, coaches and teammates that have passed and good will and health to everyone present.
Jim Jerome and Skip Dalrymple presented the Zunic Award to Rusty Mills. The Zunic Award is presented annually by the Syracuse Football Club in honor of Mike and Judy Zunic, who perished while helping others escape a plane crash over Iowa in 1989.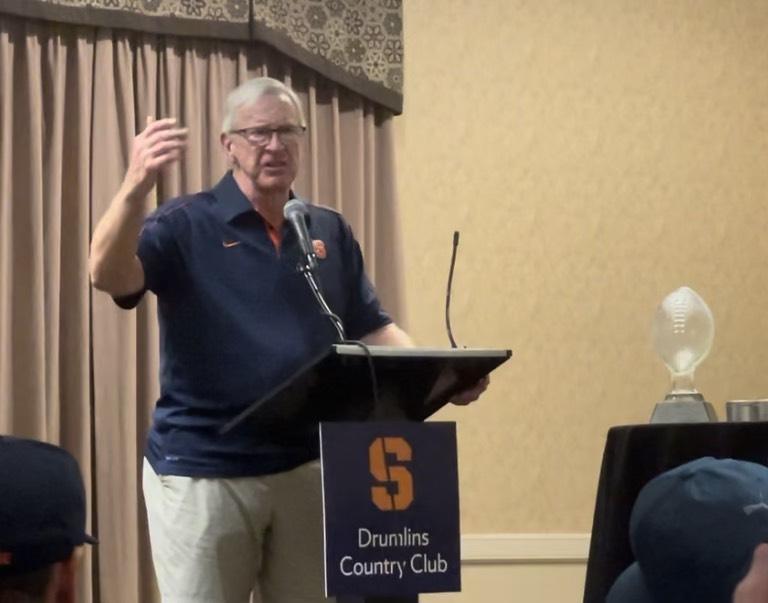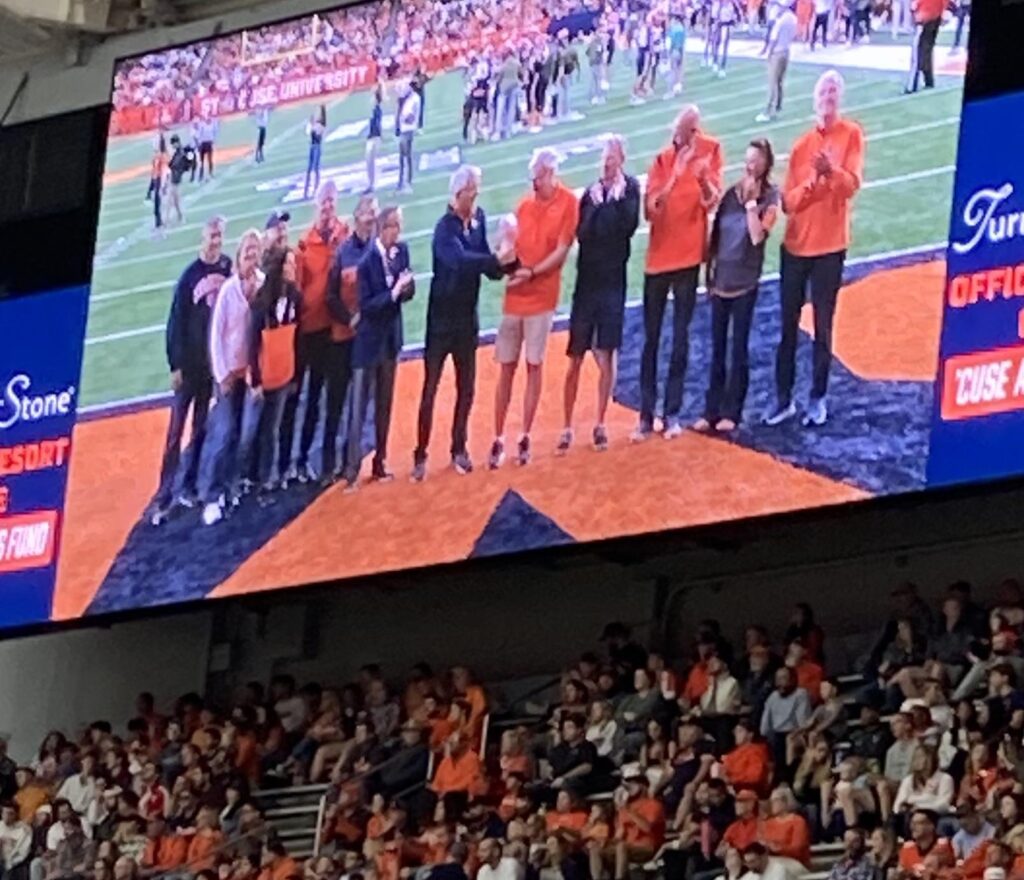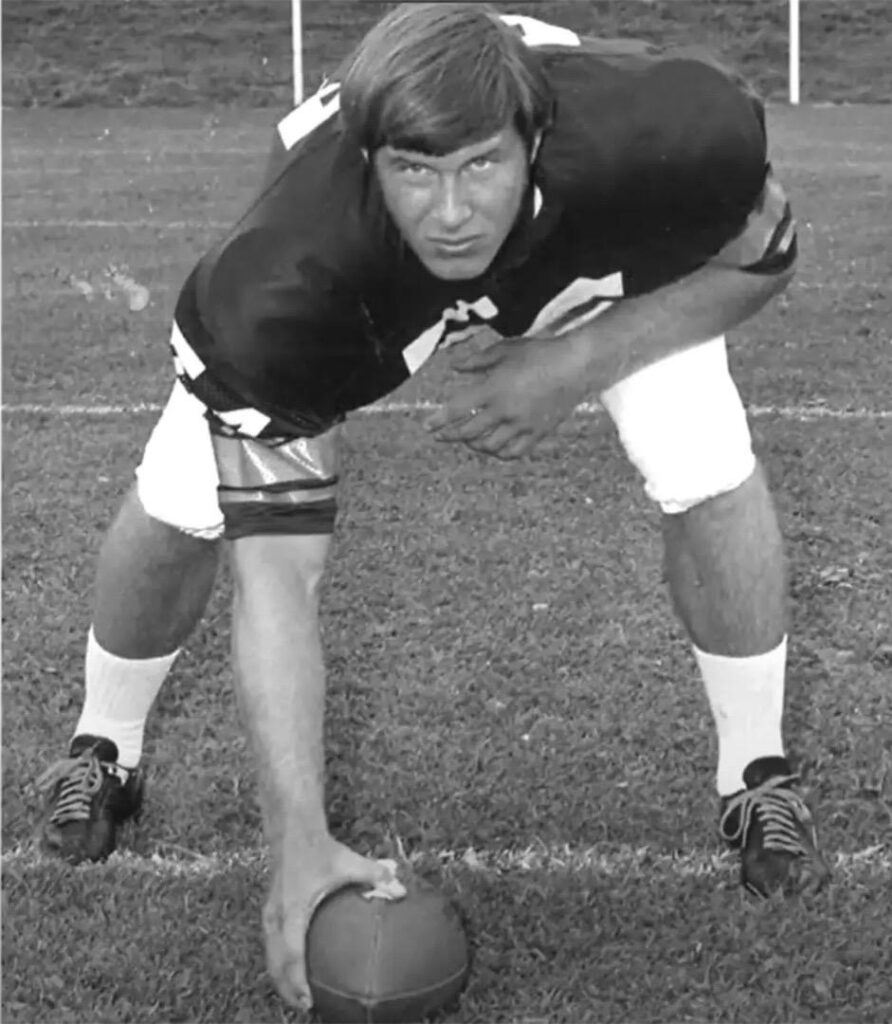 Mike Zunic was a four-year starting linebacker for the Orange from 1978-81.The Zunic award is the Highest Award presented from the SFC and is given to a person who has given unselfishly of him or herself to help others.
Rusty Mills played for the Orange under legendary coach Ben Schwartzwalder from 1970-73 as a center and inside tackle. He went to the Buffalo Bills as a free agent and played five games for the NFL team. Rusty stated "For me, football is one of the epitomes of what teamwork and team sports is all about. You can't be successful unless all the pieces are also successful."
After football, Mills worked in sales and distribution for Proctor & Gamble. He retired as vice president for the company. Sunny Delight spun off from P&G and Rusty left P&G to develop the Brand. He officially retired in 2014.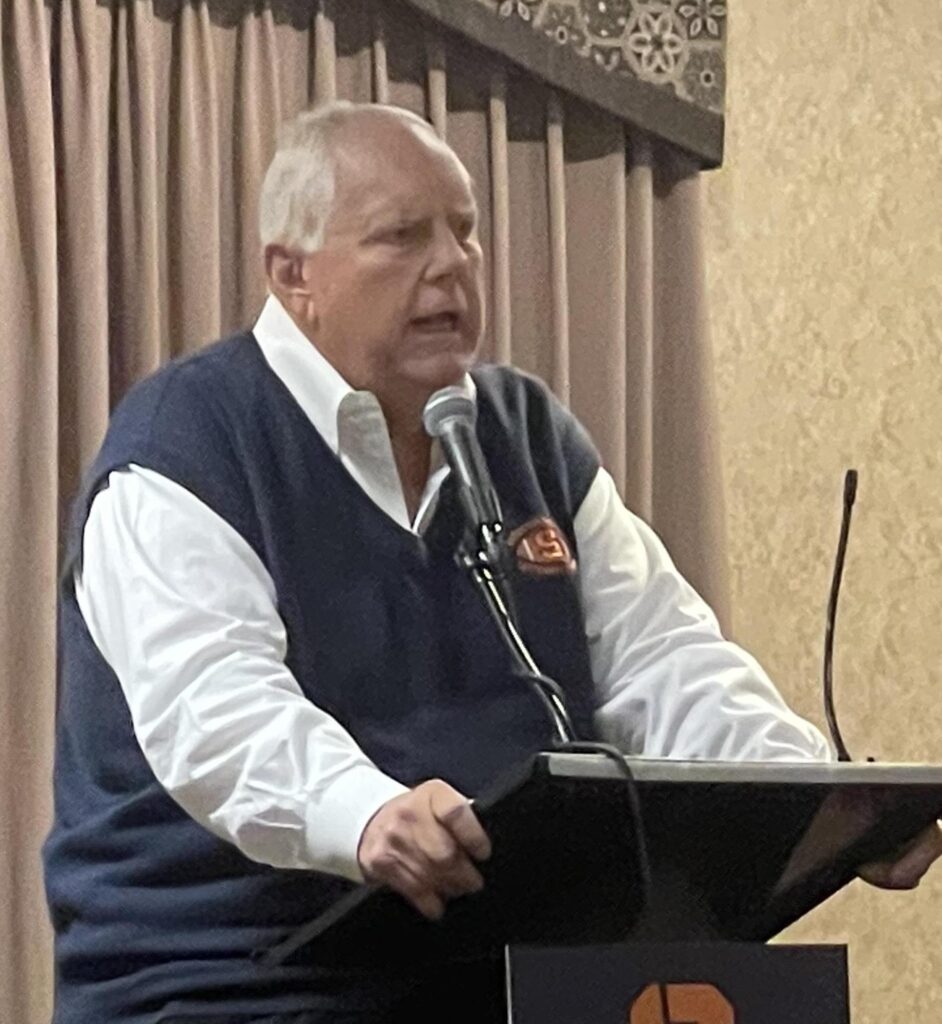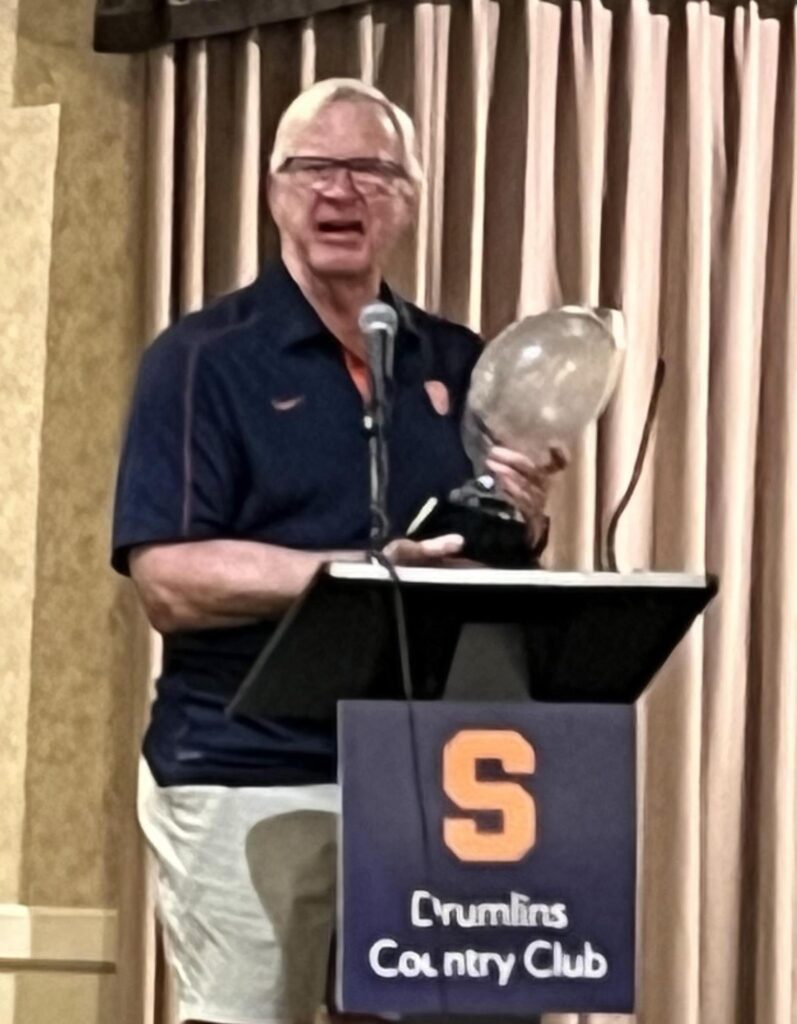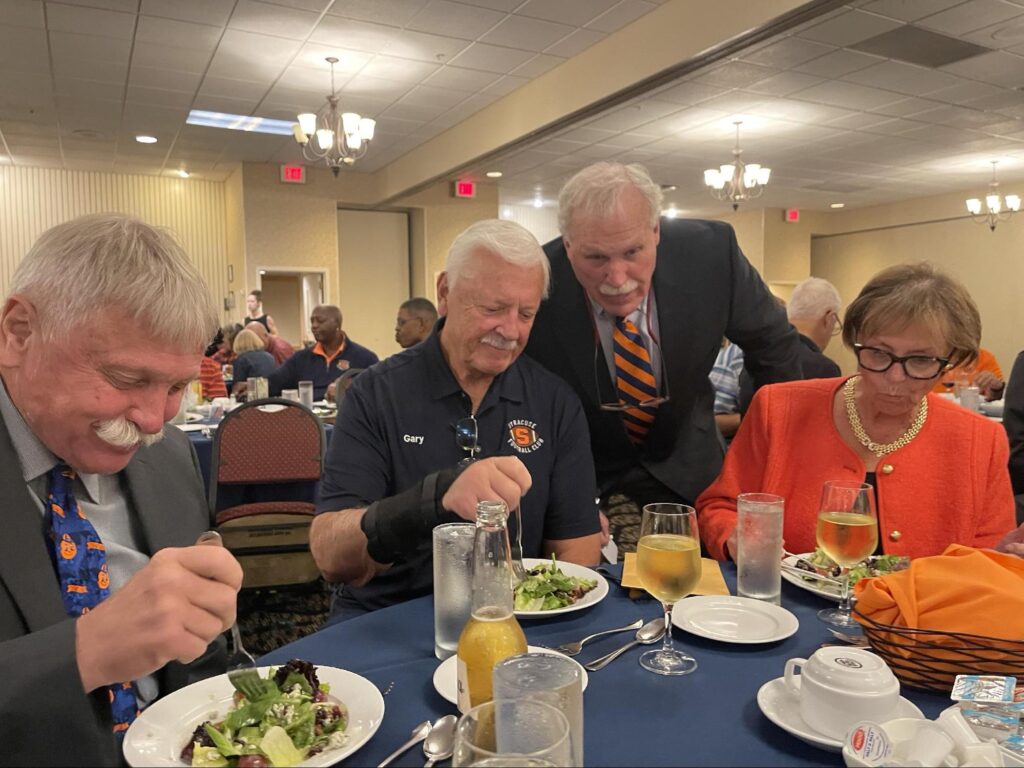 Rusty is on his HOA  and the SFC BODs. 
He continues to return to the community by mentioning and volunteers in a leadership role with Champions for Learning, Take Stock in Children and Score. Rusty truly represents the the true meaning of the Zunic Award.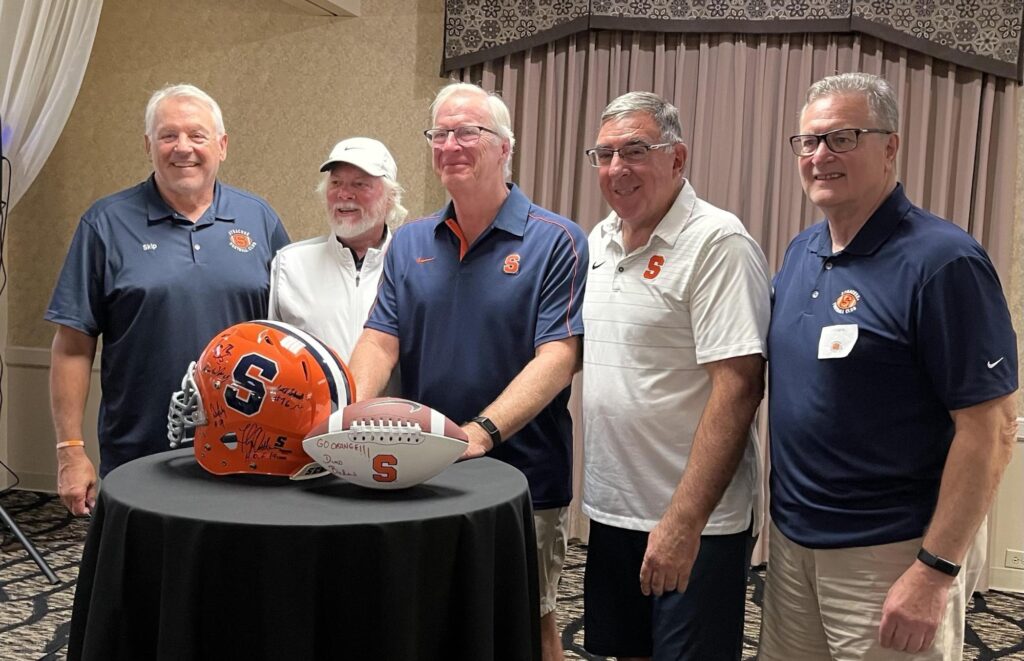 Judge John"Lumpy" Cherundolo talked about his experience as a player under Coach Schwartzwalder. He related how Ben lead the '59 team to the National Championship but what really impacted Judge Cherundolo was his respect for Ben's work ethic, preparedness, military service and how his ethics and morals guided a generation of 18 year old freshman to men.
Ben coached four College Football Hall of Fame members; Ernie Davis the1st Black Heisman Trophy recipient, Jim Brown, Floyd Little and Larry Csonka. At the Army SU game Coach Schwartzwalder was inducted into the SU Ring of Honor.
Skip Dalrymple talked about "Why" the SFC is important and how everyone can take part in "Players Committed to Helping Players Succeed".  Skip noted that we started with a survey to all FB Alumni to determine what they would like to see the club become.  From that survey we developed a website with Facebook like community communications capability to allow for more digital interaction. The thought being if it was easier to interact, more would be drawn to the club. 
We took on a number of other suggested initiatives to include developing a network/mentoring capability, support of AD programs to help develop our players as contributors to the Syracuse community, developed a program to provide ex players with guidance on various health related issues to include drug/alcohol abuse counseling, joint replacement mentoring, etc.  just to mention a few of the initiatives undertaken to help the SFC appeal to more of our football brothers.
The GLITZ Reunion is the main fundraiser to support these initiatives and is a vehicle to network and reconnect with your fellow teammates and friends.  The SFC plans to host regional "get togethers" to touch base and support each other. If you would like to sponsor an event reach out through the website. 
The fees charged for the events were on a break even basis. The funds raised to support our initiatives were from Sponsors, auctions and donations. We would like to thank the sponsors that helped  support us; Byrne Dairy, Healthgram, Meirs Creek Brewing Company, TJ Sheehan &Co.,and Cliff Ensley Leisure Luggage were the main sponsors that helped make this event a success.