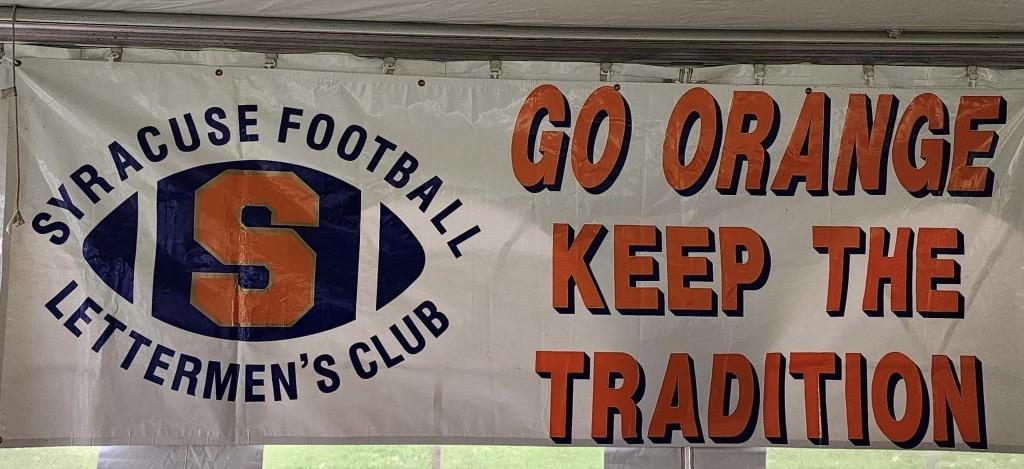 SU vs Army Football Game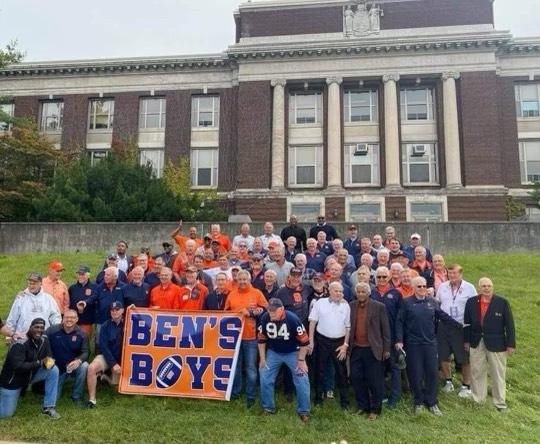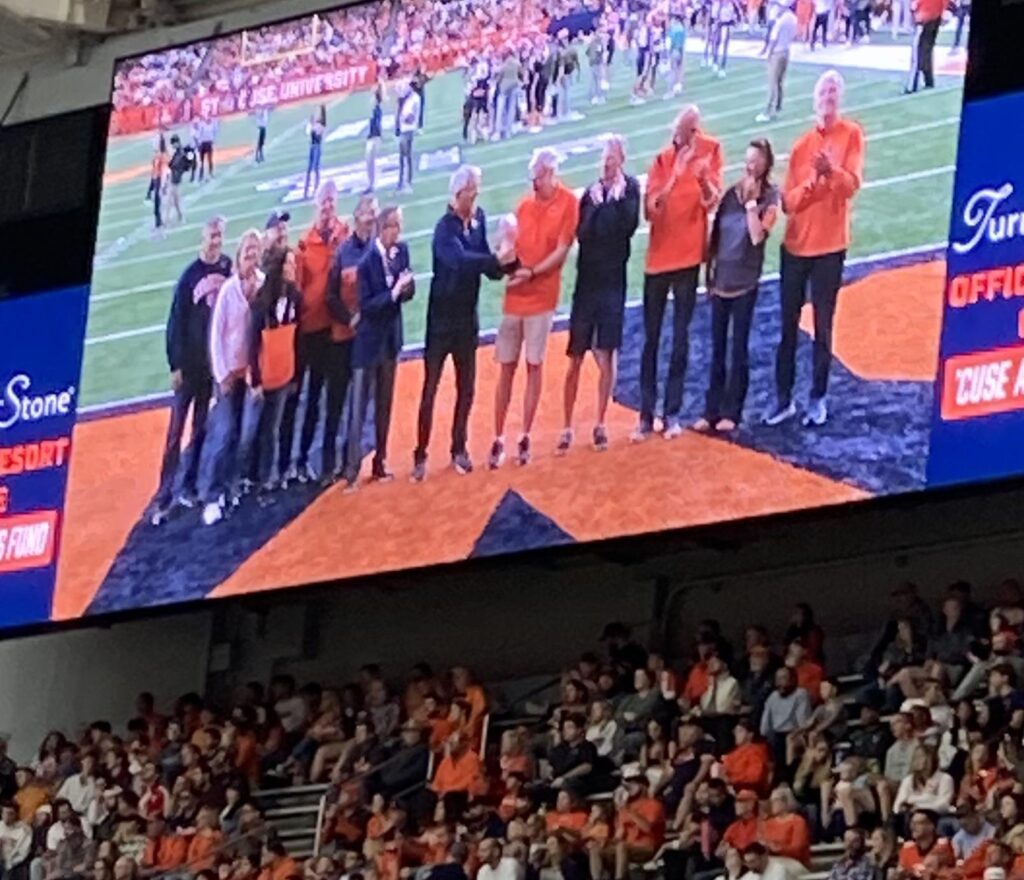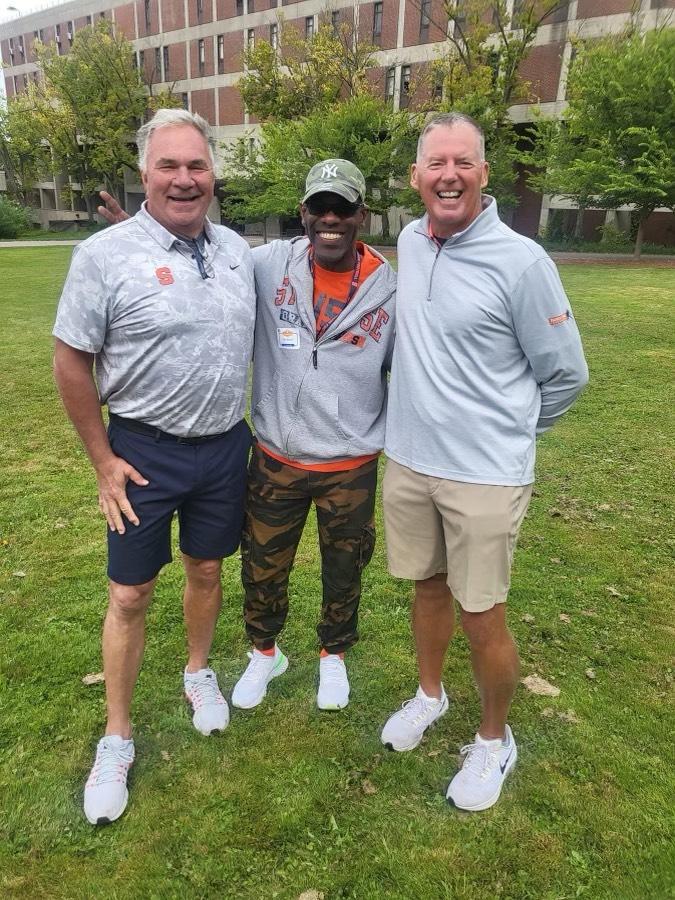 The weather was perfect for the 130+ SFC members and their guests who started the day at Lenny's Incredible Tailgate on the ESF Quad. 

Lenny Campolieta continued the 30+ year relationship where the SFC and Ramboll Engineering have partnered to put on a great tailgate party.

All together over 250 attended and there was no shortage of food, drink and stories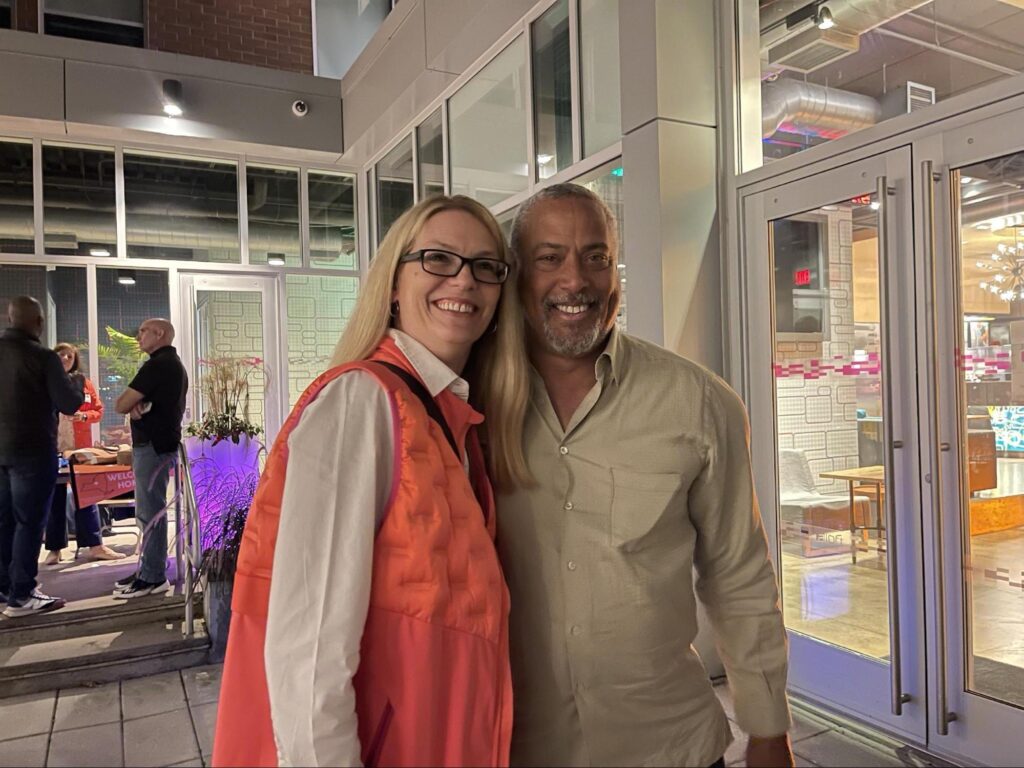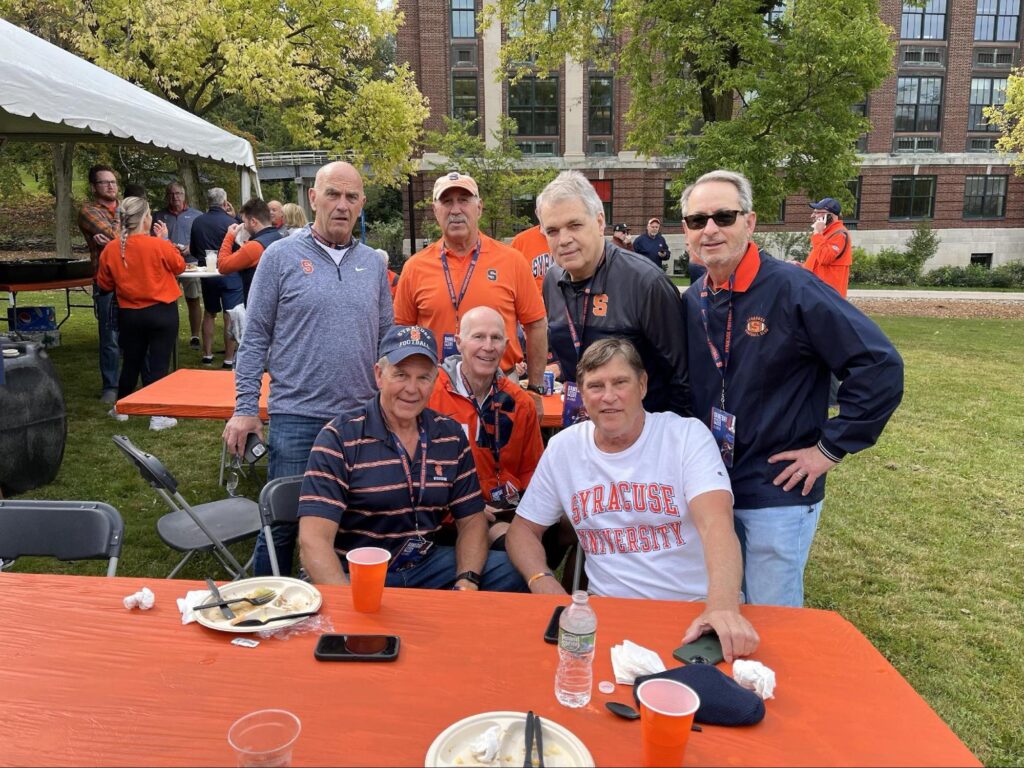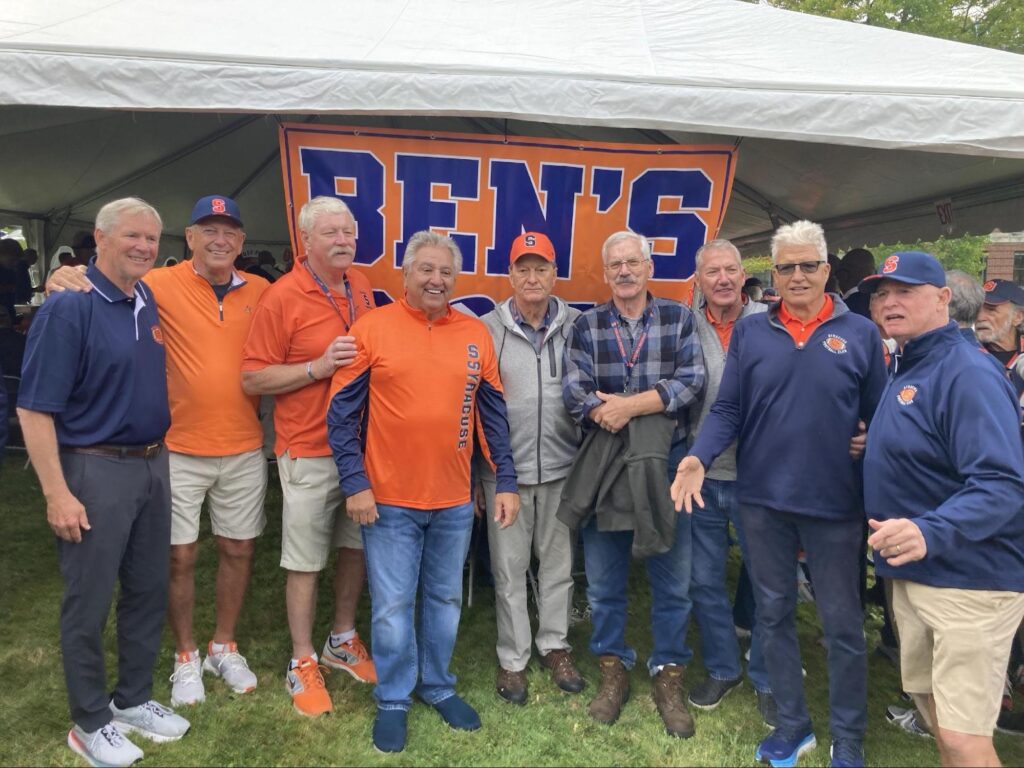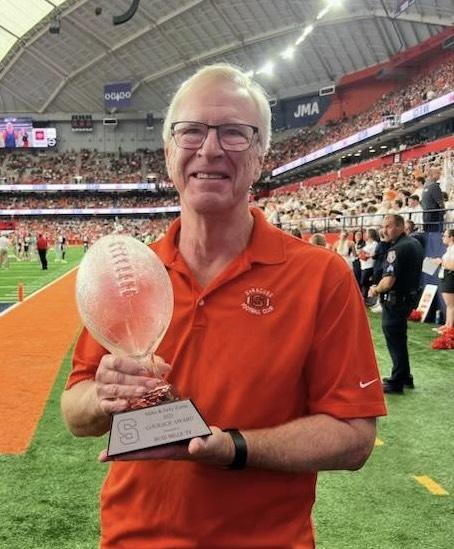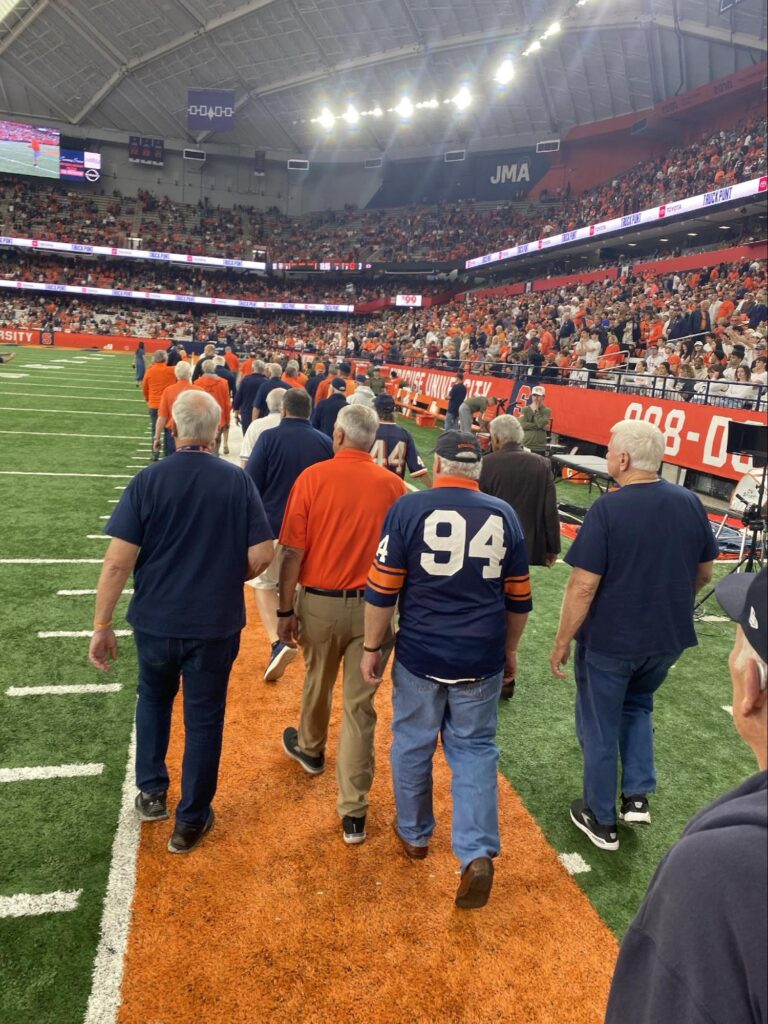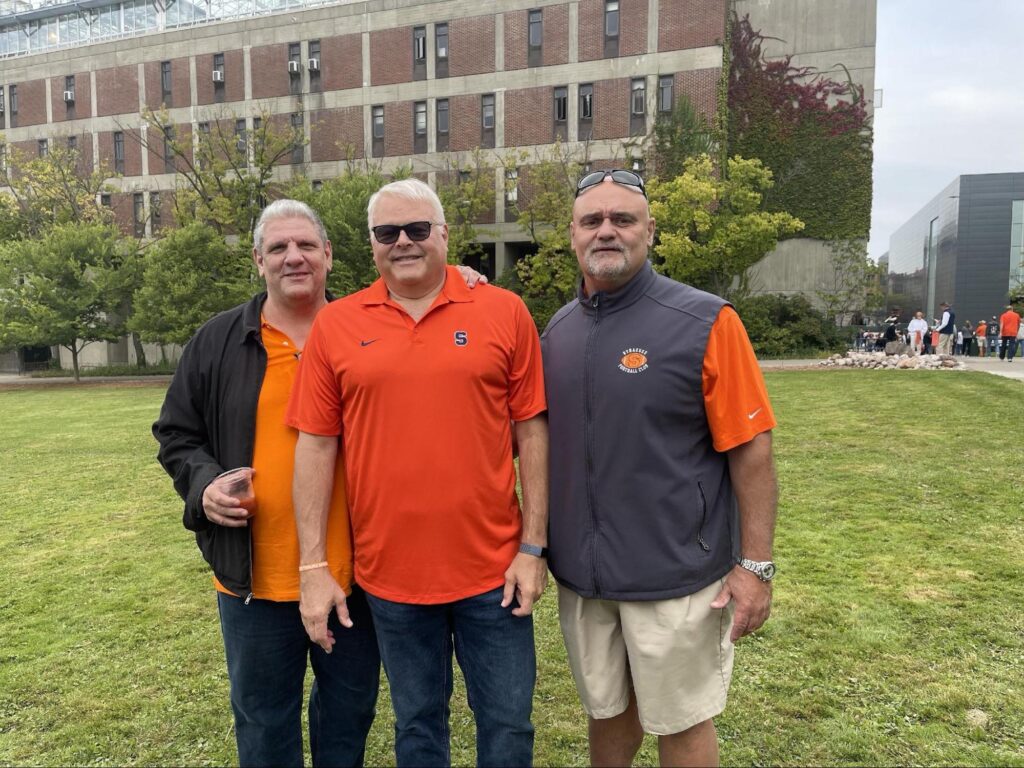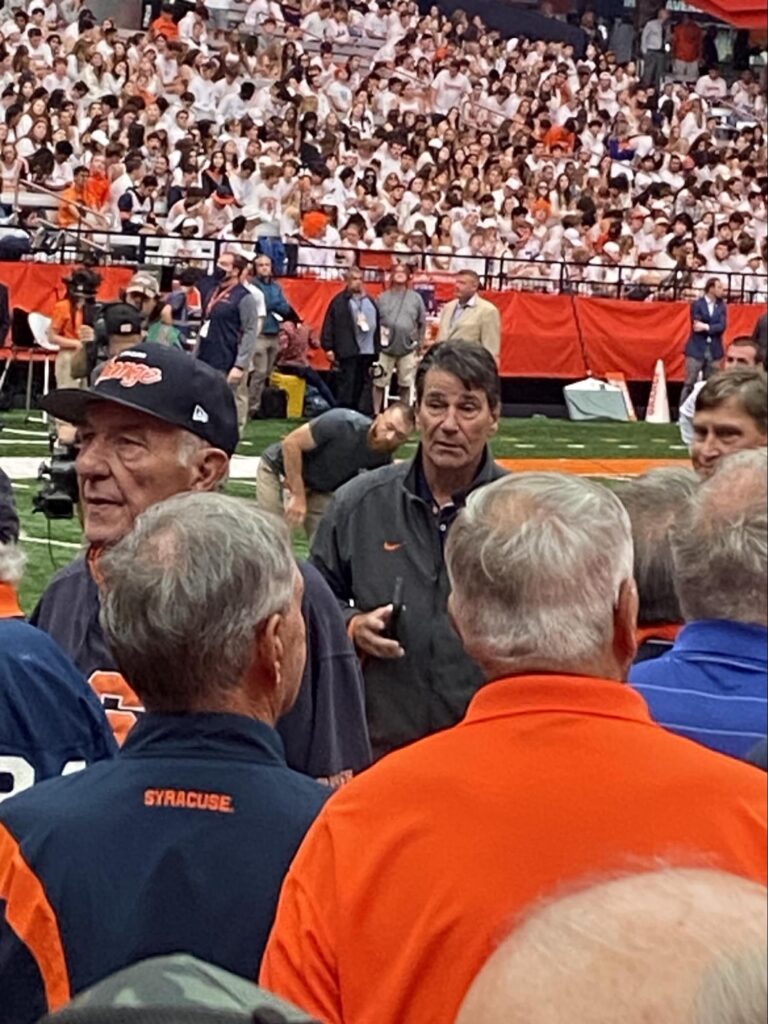 In addition to the food and beverage it was an epic day for the SFC, as Rusty Mills '74 received the Zunic Award and former Coach Ben Schwartzwalder was inducted into the SU Ring of Honor.
SU provided Sideline passes before the game. There is definitely a different feel inside the JMA Wireless Dome compared to Old Archibald Stadium or the Carrier Dome. What a bonus as the website conductivity is 5 bars plus courtesy of JMA, plus the Dome is air conditioned and the home crowd is LOUD. Best of all!
Syracuse football beats Army, 29-16 to move to 4-0
And of course, what would the SU Weekend be without the Band and the Varsity!