PERSONAL:
Born in Camden, NJ to Tom and Doreen Romano. Tony has been married to his high school sweetheart, Sharon, for 36 years. Sharon while not an SU graduate, was a frequent visitor to campus and attended all his home SU football games. Sharon and Tony have two daughters, Jessica and Katelyn, who are embarking on their own successful careers in Finance and E-commerce. The family is busy preparing to celebrate Katelyn's wedding in May. Tony and Sharon have been living in Horsham, PA for 27 years and enjoy summer vacations at the beach in Avalon, NJ.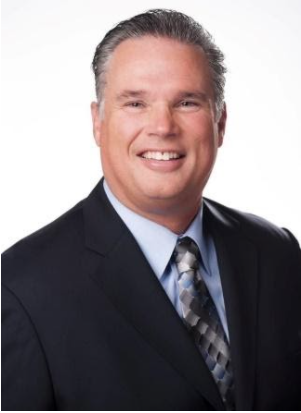 HIGH SCHOOL:
A 1980 graduate of Phoenixville Area High School, Tony was a two-way starter at linebacker and offensive guard in his junior season for the 1978 Undefeated Ches-Mont Champions, earning first team All Ches-Mont at linebacker that season. In his senior year, Tony was again awarded first team All Ches-Mont at linebacker and, adding first team offensive guard award as well. He was also named as First Team Linebacker by: AP & UPI All State PA, Philadelphia Inquirer All Area, Philadelphia Inquirer All District, and foreshadowing his most prestigious collegiate award was selected as the Ches-Mont league's winner of National Football Foundation & Hall of Fame Scholar Athlete. Tony was elected to Phoenixville High School Hall of Fame in 2014. Tony was recruited by SU, Boston College, Pitt, Duke, and NC State. SU Coach Tom Coughlin recruited Tony.
SYRACUSE UNIVERSITY:
Tony is a summa cum laude graduate of Syracuse University where he was a four-year football letterman, Academic All-American and one of Eleven seniors recognized nationally by the National Football Foundation & College Hall of Fame as a scholar-athlete. He currently ranks second at SU for career total tackles. Tony played inside as weakside linebacker or open side away from the tight end for Coach Mac. Male Student Representative on the Syracuse Athletic Policy Board, Member Sigma Alpha Mu, Member Beta Gamma Sigma – School of Management Honor Society – maintained a 3.9 GPA in accounting and made Dean's list every semester. 1983 Joseph Alexander Award of Excellence in Football, Scholarship and Citizenship, 1983 CoSIDA Academic All American, 1983 National Football Foundation and Hall of Fame. Tony was on the field for the first play ever in the Carrier Dome as Center on the kickoff return unit. Joe Morris returned the kickoff 95 yards for a touchdown.
AFTER FOOTBALL:
After a brief try-out with the Buffalo Bills, Tony started his post-football career as a certified public accountant with the predecessor firm to Ernst & Young, where he served clients in retail, wholesale, service, construction, and manufacturing industries ranging from billion dollar publicly held entities to privately held entrepreneurial companies. After four years, he was recruited to join one of his clients, Charming Shoppes Inc a women's specialty apparel retailer, to help start an international sourcing division. In this role, Tony helped conceptualize and execute corporate structure and processes to maximize international tax savings opportunities. He also led corporate budgeting and financial closings for the International Sourcing division, managed international trade and customs related activities, as well as identified, negotiated and managed international logistics transportation networks. This provided Tony with the opportunity to expand his financial expertise into operational activities, where he would spend much of his career and which would afford him the opportunity to travel internationally in both this and his future roles. In addition to his twice annual trips to Hong Kong where the international sourcing division was located, Tony had the opportunity to travel to China, Dominican Republic, Italy,Egypt and India over the course of his International Sourcing Career. After 8 years, Tony left Charming Shoppes to briefly pursue an industry other than women's fashion apparel, but was quickly recruited back into women's retail, to lead the International Sourcing Division of Ann Taylor, when they decided to join the vertical supply chain arena. Tony became the Executive Vice President and Chief Supply Chain Officer for Ann Taylor Stores Corporation, where he worked for 11 years. He was instrumental in the successful, organic growth of the organization from $700 million in sales with just over 300 stores, to $2.3 billion in sales with greater than 900 stores.
In his capacity as Executive Vice President, Tony was accountable for $1.5 billion in annual spend including global procurement for both merchandise and non-merchandise. He architected and implemented a global strategic sourcing plan that reduced the supplier base by 43%, while improving all elements of the value equation of cost, quality and speed. Tony returned to Charming Shoppes in early 2010 as Executive Vice President Business Transformation and Global Sourcing to help turnaround the Company which had fallen on hard times, where he successfully executed a $125,000,000 restructuring program. He was rewarded with a promotion to Chief Executive Officer in March 2011. Shortly thereafter, Charming Shoppes was acquired by Ascena Retail generating a $462,000,000 improvement in shareholder value in less than two years. Tony currently is working as a board member and adviser to privately held companies including:
BENCO Dental – the largest privately owned, $800M full-service distributor of dental supplies, equipment and services in the USA.
WPL International Limited – $100M privately held global supply chain non-asset-based service provider of air & ocean freight consolidation and forwarding operating in 26 countries.
Forman Mills – $275M private equity owned off-price retailer serving financially challenged neighbourhoods and communities.
OTHER ACTIVITIES & INTERESTS:
A Founding Board Member of the Debbie Romano Memorial Foundation 1996-2006; dedicated to benefit children afflicted with brain tumors at St. Christopher Hospital for Children, PA. Debbie was Tony's sister-in-law who tragically passed away to a brain tumor, St Alphonsus Bible Study St Alphonsus "Giving-Tree" Chair / Operation Santa serving and helping 300 needy families over Christmas Holiday. Volunteer Teacher for Junior Achievement 's "Career Readiness Program" for 9th Grade students at Reading High School, PA
PLEASE VISIT OUR WEBSITE WWW.SYRACUSEFOOTBALLCLUB.COM FOR MORE INFORMATION ON IN THE LOOP!