PERSONAL:
Todd was born in Syracuse, NY. He is the son of Marjorie and Robert Flaherty. His Dad, Robert, after a career in the New York State Police, served for SU as Director of Security. Sadly, Todd's oldest brother Kevin was killed in Vietnam while serving his country during the war. He has another brother Denis and a sister Robin. He has been married to his best friend Karla for twelve years. He met Karla in Rhode Island in 2004. Karla is a former all-American swimmer for Boston College. She has two daughters from a previous marriage who are also BC graduates. She also has a son who played Lacrosse for Denver and her youngest son was a Captain for the University of Michigan Hockey Team. Todd's son Jake was a four-year letter winner as a linebacker for SU.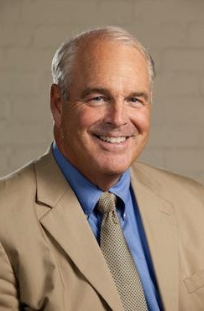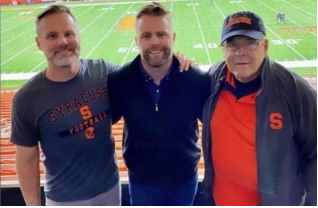 He was also captain in his senior year. His other son Chad, was a multiyear all league and all-state Linebacker. Chad was a music major at the University of Rhode Island and founded a band in NYC with other musicians. He currently works in digital marketing and is an avid Syracuse football fan.   All three Flaherty men were linebackers.  Todd presently lives in Narragansett, Rhode Island. He received a BA in History from SU in 1970.He went on to earn his MS in Social Studies Education from Alfred University, and on EdD with honors from Boston University.
HIGH SCHOOL:
Todd played football for Jamesville Dewitt High School in Syracuse, NY under legendary Head Coach Carl Bjork. Todd was an All-County linebacker his sophomore, junior and senior years in high school. His junior year, he was changed from the offensive line to running back to take advantage of his speed. Todd was a three sport letter winner in football, track and basketball. He was a county and Section III champion in the hurdles in track both his junior and senior year. He said that track was his best sport but loved football the most. His senior year he was captain of both the undefeated championship track and football teams at JD. As a two-way starter, the JD football team was County Champions in both his sophomore and senior years. He played both ways those three years and contributed substantially to the success of the football program. He was recruited and took visits to Colgate, Princeton and Cornell besides SU. Coach Jim Shreve and Coach Ben Schwartzwalder were his recruiting coaches. Cornell wanted to use him in their track program. But football is in his DNA and heart. Todd scheduled a visit to SU to see if he would be happy there and liked what he saw. Todd was the youngest and fourth in the family to go to college so finances were a consideration. When SU offered him a half football scholarship (his dad's position at Syracuse represented the other half/ full tuition)it was a key motivation to take the Orange football offer. It was very important to him that his parents and family would have the capability to see him play and that thought also played a large role when coming to SU. As it worked out, three months later,after the devastating news about his brother's death in Vietnam, Todd's decision in choosing SU was crucial because his family could stay together and follow Todd.
SYRACUSE UNIVERSITY:
Todd started every game at outside linebacker on the 1966 undefeated Freshman Team. He played all four years and was a letter winner for SU in the 1969 season. Todd played both linebacker and split end for SU. As Todd reflects back to the days of his SU football career, he mentioned that he always did his best to prepare himself and help the team for each football game. He missed only one practice in four years due to illness. Even though he was a backup at his position, he always said that he would be ready if the coach needed him. Todd spent time on the Special Teams, and in his final year at SU, was changed from linebacker to split end. One of his fond memories was catching a pass in his last game against Boston College in Archibald Stadium his senior year. Todd mentioned several times how fortunate it was for him to play football at SU. His knowledge and experiences gained were the cornerstones of becoming a successful and effective football coach. He credits his experiences playing football for the Orange as lessons in life in how to handle discouragement, adversity and being resilient. Additionally, Todd achieved a number of honors and leadership awards in the US Army ROTC program in his four years at Syracuse. He received an honorable discharge from the Army as a Captain in the US Army Reserve in 1980. He attributes his ultimate success in education and public policy, to the academic experiences and degree he received from SU. Todd was honored by the Varsity Club as a "Letter Winner of Distinction" in 2012.
PRO FOOTBALL:
Todd did not play pro football.
AFTER FOOTBALL:
Todd is a career educator spanning 45 years. He has been a Teacher, Coach, Principal, Deputy Commissioner of Education, Public Policy Advisor, President and CEO of a non-profit and currently Founding Board Member of College Access and Social Justice non-profit in Providence He has a long history of being a passionate advocate for public education, equal access and equity for ALL KIDS. As a believer in teamwork and the strength of collective action, Todd and his organization have received numerous awards and recognition over the years. However, Todd wants to characterize his 45 years plus in education, as service to others and the fundamental importance of the civic responsibility and democracy. His peers recognized what his advocacy has accomplished and continues to do for the children of Rhode Island. They have honored him with the Paul W Crowley award given by the Superintends Association in the name of one of RI's Leaders in the State Legislature which recognizes citizens and organizations who demonstrate a commitment to improving the quality of education for the children of the state. After graduating from Syracuse, Todd still loved football and became a graduate assistant at the Lambert Bowl winning, Division III; Alfred University. After completing his military service obligation, and two years as an assistant football coach at Fayetteville Manlius, he sought a school with a head coach vacancy in football and found one at Chelsea High School in Massachusetts, a school with a two-decade long history of losing on the football field. Todd helped the town erase the memory of 21 straight losing years to being a team no one wanted to play. For his coaching abilities, Todd was named by the Boston Globe as Division 1 Massachusetts Football Coach of the Year in 1978. Todd then decided to leave football coaching and teaching and begin a very rewarding career in Administration in Education as a Principal at Narragansett High School, and then Principal at Governor James Hunt High School in North Carolina, both became award winning schools. From there Todd went on to serve as educator in a number of different local, state and national positions.
His teaching experiences at the college level include being as a visiting Associate Professor at Brown University, Adjunct Professor/Team Teaching Instructor at Rhode Island College, and a Graduate Assistant at Villanova University. In 2019 he was named as Interim Campus President at the nationally prominent Johnson& Wales University in Charlotte, North Carolina where he served for seven months.
His exemplary work ethic has brought many professional honors/awards, including:
The John Chafee Lifetime Achievement Award of United Way.
The Latino Public Radio Community Leaders in Education Excellence Award.
The Keys to the City – RI Leader in Urban Youth Advocacy.
The town of Narragansett, R.I. Hall of Fame Inductee for his leadership as a Narragansett High School Mariner.
The National Leadership Award for Early Childhood Reading/Recovery.
He was the Chair of the New England Commissioner of Education
Between 1995 & 2007, he served as the R.I. Deputy Commissioner of Education, where he played a key role in establishing the proficiency standards resulting in the implementation of the New England Common Assessment Program – the standardized tests administered to the R.I. students.
President of the R.I. Association of School Administrators
President Elect/Legislative Committee Chair – R.I. Superintendents
Assistant Superintendent of Coventry Public Schools
US Dept of Education "Flag of Excellence." Washington DC 1989 (By President Reagan)
Honor Graduate Boston Doctoral Program
Interim President of Johnson and Wales University Charlotte Campus
In August 2009, Todd assumed the top leadership role with The College Crusade of Rhode Island, a non-profit founded in 1989 "to reduce high school dropout rates and increase educational and career success for low-income urban youth. The Crusade has awarded more than $25 million in college scholarships to more than 3300 high school graduates since 2001.
Todd described his decisions for climbing the ranks in education. "After six or seven years of teaching, I reasoned if I can do this with my classroom and football teams and get positive results, maybe I can do this at a school as a principal". Then you say "If I
Can get these results and transform a school, maybe I can do it the district level. And then the state. That's how it works." he said. But like football, it takes a big commitment of time, work ethic and paying attention to the little things.
After his service in Rhode Island, he made the move to Washington, D.C. as a senior policy advisor for the National High School Center, and Deputy in Residence for the Council of Chief State School Officers. In his roles in Washington, D.C. he nurtured – or coached – education commissioners around the country, many of whom had no experience in education prior to their appointment.
As you can see, Todd's dedication and skill sets and love for education has contributed to the success of many students and administrative people in the education field in R.I.
COMMUNITY:
Founding Board Co-Chair of Arise Alliance of Rhode Island Southeast Asians for Education – which involves leadership training, civic responsibility, social justice with community organizing to mobilize Southeast Asian and other Rhode Island youth of color for education justice.
Todd was a Founding Board member of College Unbound in Providence, RI which is an organization to help adults and formerly incarcerated people re-enter and stay in college and achieve their bachelor's degrees.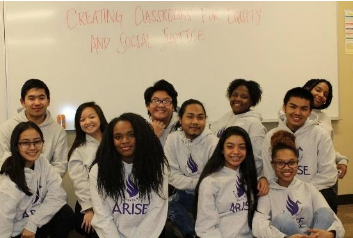 CONCLUSION:
Todd is another example of an SU football brother who loves SU and his football brothers and exemplifies excellence in his chosen field of work. His love for his family is evident as he mentions the successes of his family in sports, school and work. A humble man who brings the best out of people he interacts with. Thank you for representing SU so well in life Todd.
PLEASE VISIT OUR WEBSITE WWW.SYRACUSEFOOTBALLCLUB.COM FOR MORE INFORMATION ON IN THE LOOP!