PERSONAL:
Lavar was born in Syracuse, NY. He is the son of Andreana Anderson, and Mike and Stepmother Cathy Lobdell. Lavar has three brothers and three sisters. He presently lives with his wife Brianne and one year old daughter, Noah, in Howard County, Maryland. Lavar received a B.A. in sociology and political science and an M.S. in Higher Education Administration from SU.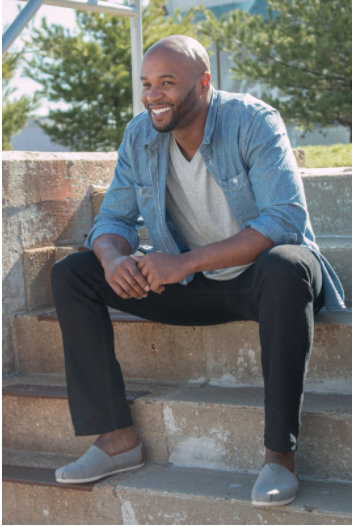 HIGH SCHOOL:
Lavar was a two-sport athlete at CBA Academy in Syracuse excelling in Football and Track. His football coach at CBA was Joe Casamento. Lavar mentioned that Coach Casamento was instrumental in his development as a football player but also as a man, father, and husband. He added that Coach Casamento helped him throughout his adult life and was instrumental in navigating the opportunities presented to Lavar.
Lavar was ranked seventh best wide receiver in the nation and #2 prospect in New York by super Prep. Ranked #3 prospect in NY by Rivals.com. He played in the 2005 Governors Bowl (New York VS New Jersey, All Star Game). During his senior year he had 38 receptions for 737 and 21 Td's. He played with future SU player and good friend Bruce Williams. Lavar played corner back on defense for CBA.
Lavar was a Captain at CBA his senior year. At 6'2" 210 lbs. Lavar was ideal size for Wide Receiver. He was recruited by Assistant Coach Scott Spencer of SU. He received offers from U of Miami, Southern Cal, U of Florida, Ohio State and others. He chose Syracuse to have the opportunity to play with his best friend Bruce Williams and to be close to home so his family could see him play. Lavar was state champion in the 110 hurdles in Track.
SYRACUSE UNIVERSITY:
Lavar was a three-year letter winner at SU during his career, he caught 36 passes for a total of 366 yards, reaching the end zone one time. His career best game was vs. South Florida when he had three receptions for 36 yards total. Looking back at his experience at SU, Lavar commented that the camaraderie and friendships developed over the four years have been so important to him. The brotherhood and friendships gained in the locker room, summer workouts, and game situations are part of outstanding memories on his life's path. He said it wasn't particularly the wins and losses during his SU career as it was the lifelong friendships he has gained.
AFTER FOOTBALL:
Lavar is currently working as an Assistant Coach for St Johns College High School in Washington, DC and has been for the past 6 years. He has proactively developed relationships with key stakeholders, including alumni to support the overall goals of the athletic department and provide increased opportunities for student athletes. Lavar has helped to develop the on-field skills of young men who are currently thriving academically and athletically at a number of colleges and universities. Lavar also assists with coordinating offensive skill player recruiting efforts.

Lavar also worked for Under Armour, Inc. as a Product Analyst II, Binghamton University: School of Management as an Academic Advisor, Syracuse University: School of Education as a Graduate Teaching Assistant, and other roles where he has been able to utilize his passion for education and sport.

Lavar's core accomplishments are Project & Operations Management and Team Development where he has been a point person for team operation and logistics management. He provided assessments for annual budgeting allocation. Coordinated the implementation on onboarding process, and team procedures on recruiting and data archiving, and also coordinated vendor contracts.

Lavar is a dedicated professional and a detailed individual with a successful career. He is most passionate about the space where education and sport intersect, allowing him to influence the development of young people. As many of us, Lavar is excited about the future of the Syracuse Football program.

PLEASE VISIT OUR WEBSITE WWW.SYRACUSEFOOTBALLCLUB.COM FOR MORE INFORMATION ON IN THE LOOP!