THE ZUNIC AWARD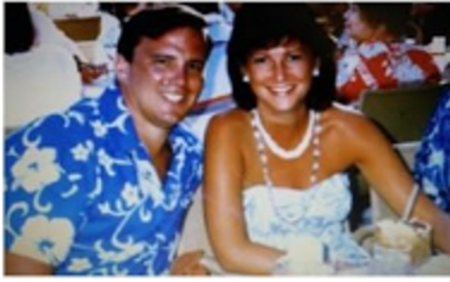 The Zunic Award is given annually to anyone who exhibits the courage and spirit of Mike and Judy Zunic. A former SU football standout Mike and his wile Judy, died tragically on luly 19th, 1989 when a United Airlines flight crashed in Sioux City, Iowa, killing 111 passengers. During the emergency landing, a flight attendant asked for volunteers to help with the exit door, Mike and Judy volunteered. They perished in the crash while the people in the area of the plane were they were originally seated, survived.
Zunic was a four-year starter at linebacker for the Orange, Mike Zunic received his bachelor's degree in 1981 and his master's degree in 1982, both in speech communication.
Those eligible for the award include current and former players, current and former coaches, the parents at current and former Orangemen, season ticket holders and anyone associated with SU Football.
The Syracuse Football Club is proud to announce we are now receiving nominations tor the Zunic Award tor this year! Please send your nominations to: Jim Jerome at [email protected] or Barb Nesci at : [email protected] by June 1. Jim Jerome is our committee chairman for this event and we have plans for a new venue this fall! More to come!

NOMINATIONS:
Nominations tor the Annual Zunic Award are closed as of June 1 each year.
THE NOMINATION PROCESS:
– Award nominations are accepted on an ongoing basis. Any nominations received alter June 1 of each year will be rolled over for consideration the following year.
– Please review and consider the award criteria to determine whether the person you want to nominate would be appropriate recipient of the Zunic Award.
CRITERIA FOR NOMINEE
– Life accomplishments and impart on community.
– Sacrifice and integrity along with commitment toward well being of others.
– Exceptional leadership qualities.
– Courage to overcome personal crisis issues.
– Being a good example to others through actual lite experiences that encourages others to get through tough times
– Giving back to community through volunteer groups, charily, and non profit organizations to help those in need.
" life's most persistent and urgent question is "What are you doing for others?" – Martin Luther King, Jr."
Orange Huddle Media Contacts
Jim Jerome | 315-420-0733 | [email protected]
Barb Nesci | 315-884-4444 | [email protected]