In this issue of In The Loop, we are revisiting Will Hunter, who was our first "Where are you now?" presentation.
SU History – College Years
Switching around between the Safety and Cornerback positions, Hunter was a four-year letter-winner for Syracuse University. Will received a BS from SU in Selective Studies in Education in 2002. He was team Captain of the Orangemen his senior year. He was named to the fall Director's Honor Roll 2000-2001, he received the Coach Mac Award (awarded for Intensity, Focus, Effort, and Positive Attitude on the gridiron), and was selected to the "Grid Iron Classic" all-star game. In his college career he recorded 156 total tackles, 3 interceptions (1 returned for touchdown), 10 sacks, 21 pass deflections, 5 forced fumbles, and 6 fumble recoveries. He ran a 4.37s 40-yard dash, 37.5 ver cal jump, he weighed 195, benched 395, and squatted 465.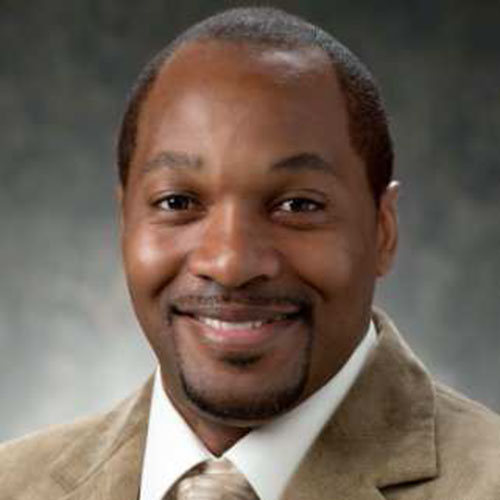 Professional Football
Hunter played briefly with the New York Jets, Tampa Bay Buccaneers, and New York Giants before ending up his career playing three years with the Minnesota Vikings.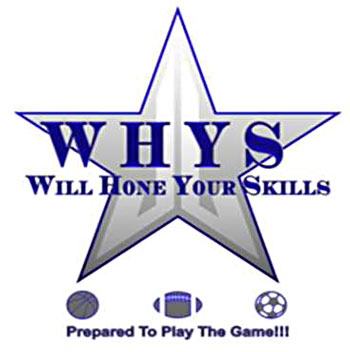 Work & Life Experiences
What is WHYS? Will Hone Your Skills (WHYS), is primarily coed youth sports programs designed for our Syracuse Community. We have football, basketball, and soccer for youth ages 4-12. Our adult programs are for adults 18 years of age and older (must be out of high school). As for the youth, there isn't a be er tool to teach a child the skills necessary to succeed in life that sports. Self-discipline, determination, teamwork, and good sportsmanship are only a handful of the many valuable life skills learned through sports participation. The primary purpose of youth sports at WHYS according to Will, is to teach fundamental skills in a positive environment. That is, children should have the opportunity to learn new skills and improve previously learned skills and have fund doing it. Our goal is simple: to put the FUN back into sports and to develop a strong foundation for our youth. At WHYS we offer families an experience that focuses on fun, safety and convenience.
All skill levels welcome-no tryouts! No draJs! Everyone plays every game! One day per week—practice is conveniently scheduled 30 minutes before the formal game. Sportsmanship awards are given out weekly. There are trained officials and coaches at every game. Coaches are usually parents who volunteer for the experience to work not only with their sons and daughters, but with all youth.
Core Principals

Fun-We believe that the primary reason children play sports is to have fun. They love mastering new skills, developing friendships, and healthy competion. We avoid spoiling the fun and focusing more on skills development and enjoyment of the game than on the score or outcome. Inclusivity-That's our word for everyone's right to play and have fun. Our program is for everyone, regardless of race, gender, religion, or ability level. No child will ever be excluded by a try-out, be made to feel like they aren't good enough because of a league draJ, or be cut from a team. We endeavor to play every child at least half of every game. Safety-We believe your child's safety is paramount. As such, we background check each of the adults supervising your children and hire trained officials for each game to ensure that "safe play" is enforced.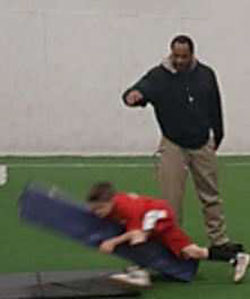 Good Sportsmanship-We believe that learning to play the game is only half the equa on. Helping children develop character is the other half. The value of teaching children teamwork, fair play and good sportsmanship goes far beyond the game. Everyone is a winner-Competion is a natural ins nct. However the "win-at-all-costs" mentality so prevalent in youth sports today is not only destructive to team morale, it severely undermines individual self-esteem. We believe everyone is a winner and should be both encouraged and given the opportunity to make the most of their abilities.
Will's mantra at WHYS is rewarding the youth and parents of the importance of maintaining the fundamental values of good sportsmanship. He believes that teaching kids how to play a particular sport is only half of his job. Helping them develop character is the other half. Through positive interaction between the coaches and players of WHYS, key values of good sportsmanship is a focus for learning. Through the leadership of Will, WHYS has proven many benefits for participants, parents as coaches, and fans on the sidelines as a positive sports experience for all. For more information and how to get your child (both girls and boys are welcome!) involved in WHYS, visit
www.WHYSprograms.com or email Will at [email protected]. The reviews of the WHYS sports programs are extremely positive from players, coaches and parents.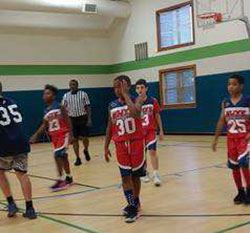 Will is looking to expand his programs to provide more opportunities for the youth and adults in our area. He is looking for a permanent facility for a year-round sports program. We are hopeful that the SFC and contacts will help Will meet his goals to expand. Please contact Will to discuss any opportunities to help this former SU Football Great in develop- ing future SU Stars! On a personal note, Will has a set of 11 year old twins, William and Darien, who are taking advantage of the WHYS program now! He also has a one year old child, Lyon, who I gather is looking forward to participating in another 3 years! Congratulations Will!