PERSONAL:
Warren Harvey, son of the late Lillian and Robert, was born in Philadephia, PA.  Warren also had a brother Derek (deceased), who played safety at the University of Washington, class of '81.  Warren resides in the Philedelphia area, has been married for 39 years to his wife Carol whom he met at SU.  They have two children, a daughter Nile and a son Asmin and they are blessed with two grandchildren Ziyon and Zara.

HIGH SCHOOL:

As a premier athlete in the Philadelphia area Warren achieved honors as a Pennsylvania All- State, Philadelphia All Area, and All-Suburban One Football 1974 as a running back, defensive back and kick return specialist. He was also an outstanding track athlete achieving honors as a PIAA Track & Field State Runner-up and Philadelphia Area Track & Field Meet of Champions Runner-up 330 yard Intermediate Hurdles, District One Track & Field Champion, Suburban One Track & Field Champion 330 yard Intermediate Hurdles 1975, Suburban One Track & Field Championship 4X100, 4X200, 4X400 Relay Teams 1975, Abington High School.Prior to accepting his scholarship from SU, Warren attended Preparatory School in Woodstock Virginia at Massanutten Military Academy where he played for former SU safety Karl Lombel class of '70 -'71.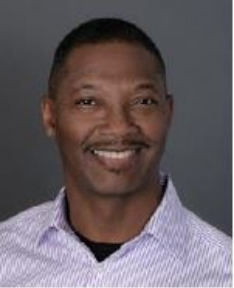 SYRACUSE UNIVERSITY:
Cornerback and kick return specialist 1976 -1979 first made his mark by clocking 4.3 40-yard dash as a freshman and maintained that speed title his entire career at SU. A four-year varsity letter winner, as a sophomore in 1977 broke team records; most kick-off returns season at 27 (16, George Davis 1949), kick-off return yards season with 599 (335, Floyd Little 1964), Played in the 1979 Independence Bowl defeating McNeese State 31-7. As a CB at SU, Warren had 7 interceptions in his career.  As Syracuse's Kick Return Specialist, he had 45 returns for an average of 28.2 yards per return.  He graduated from Syracuse with a degree in Speech, Interpersonal and Business Communications.
PRO FOOTBALL:
Post College career, United States Football League (USFL) New Jersey General 1983 roster, Oklahoma Outlaws minicamp 1984, National Football League (NFL) Philadelphia Eagle 1981 and Kansas City Chief 1982 mini-camp appearances.
AFTER FOOTBALL:
Warren has been a surgical and medical device sale professional for over 30 years working for companies such as Johnson and Johnson, ConMed Corporation, DonJoy and currently with Cega Innovations as an Eastern Account Executive. Warren is a sales professional with experience developing relationships with C-level hospital administrators and medical key opinion leading professionals, supply-chain partners, supply-chain distributor field staff as well as corporate accounts, integrated delivery networks (IDN), and group purchasing organizations (GPO) contracts. He has been recognized for his leadership skills, training and mentoring of colleagues. His diverse expertise includes account management, sports and rehab products, such as orthopedic braces, foot and ankle devices, DVT-prevention devices and non-surgical spine bracing.  Known for excellent territory management, customer satisfaction and results oriented.
REFERENCE: "I have known Warren for over 10 years and he has been a cherished mentor to me in my career. He has extensive knowledge and relationships in Acute Care with a full understanding of GPO, IDN and Distributor dynamics. He has navigated a full spectrum of verticals within healthcare from the primary, acute and surgery center spaces to the C-Suite levels of health systems. He exemplifies advanced sales attributes with an understanding of cost containment, managed care, market access and solutions as they relate to the continuum of care. I would expect nothing less than superior results and absolute professionalism from him.
Warren has spent time coaching, training and mentoring high school athletes and has developed several division one scholarship athletes which include two NFL players, two Olympians in trach & field, and the IAAF World Indoor Champion 60m HH 2016 in track & field athlete Jarret Eaton who is an Abington High School and SU Alumni.
Warren has been a four-year board member of the Syracuse Football Club and currently serves as the Vice President.
PLEASE VISIT OUR WEBSITE WWW.SYRACUSEFOOTBALLCLUB.COM FOR MORE INFORMATION ON IN THE LOOP!