PERSONAL:
John was born in Pittsburgh, PA. He is the son of Chuck and Margaret Cherundolo. John's father Chuck was captain of the 1935 Penn State Football Team playing center and middle linebacker. Chuck played pro-ball for the Cleveland Rams, Philadelphia Eagles and Pittsburg Steelers. He was a coach for 22 years in the NFL. John lives in Syracuse with his wife of 41 years, Betsy. They have three children, Allison just married), Leanne and JC. JC played division 1 football at Georgetown U. John is proud that he is one of the three generations of D1 football players (Dad at PSU, John at SU and JC at Georgetown). John's sister, Pat also attended Penn State.

Throughout all his years after playing football at SU, John has been actively involved in SU Athletics, sitting on the Board of Directors of the Varsity Club, Orange pack, Orange plus and the SU Athletics Board of Directors. John was instrumental in the creation of the Syracuse Football Club (SFC), a group of SU Alumni and former players who actively support the SU Football Program. In 2009, he was named Chairman of the SU Athletic Board. He has been awarded the SU Letter Winner of Distinction and honored by the NFL Foundation with the Distinguished American Award.

John received his BA in the Syracuse University College of Arts and Sciences in 1970. He received an MPA in 1972 from the SU Maxwell School of Citizenship. In 1973, John graduated from the SU College of Law, JD. cum laude where he received high honors with the order of the coif (in the top 10% of his class). In 2011, he received a Master of Laws LLM Trial Advocacy from Temple Law School. John has been a member of the NYS Bar Association since 1974.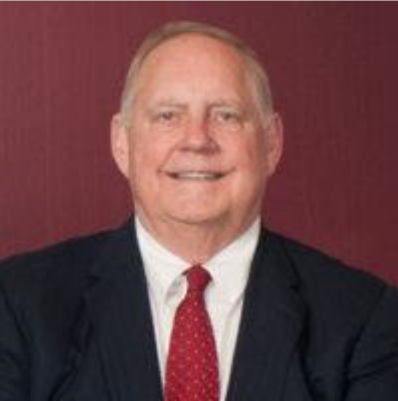 HIGH SCHOOL:
John was a 3 sport athlete in football, wrestling and track. His high school football coach was Robert Patswall. John played offensive and defensive tackle. He was named to a number of Allstar teams in football. His achieved a wrestling record was 18-1-1 while in high school, his only loss coming in the National Prep Finals in Washington DC. In track, he participated in shot put and discus, at one time holding the VA state Catholic record in both events.

John was recruited by SU Offensive Line Coach Rocco Pirro and Head Coach Ben Schwartzwalder. He had interest in attending not only SU, but also Maryland, VMI, Penn State Bucknell and others. John mentioned that he was going to follow his dad's footsteps and go to Penn State. However, Chuck and Rocco were best friends (Chuck was best man in Rocco's wedding to Ida), and they played football together after serving in the Navy. John said that this was the decision maker as his father and Rock persuaded him to go to SU. John was also thankful to meet All American Floyd Little and Pat Killoran during his official visit (two 2-time All Americans), who both spent a great deal of time with him discussing the advantages of playing at SU and helped persuade John to go to SU.
SYRACUSE UNIVERSITY:
John was a three year letterman in football playing tackle. John was named First Team All Big East at tackle and was named honorable mention to several All-American teams. John was picked to play in the North-South Shrine All Star game and played in the Hula Bowl. John mentioned that he met some of his best long-time friends at Syracuse, and still sees many of them regularly today.

John related that a top memory of his career at SU was when they played #1 ranked Penn State in 1969. Penn State had 7 All Americans on their squad including Lydell Mitchell and Franco Harris. Penn State was heavily favored, and SU played extremely well against them that game. SU was ahead 14-0 at halftime unfortunately Penn State rallied and beat SU 15-14. John was very proud to be a part of the SU team that day.
PRO FOOTBALL:
John was offered what was—at that time—a lucrative offer to play with the Cleveland Browns but decided to attend law school at SU instead. He has never second-guessed this decision.
AFTER FOOTBALL:
John is a nationally recognized trial lawyer who has been responsible for obtaining many of the largest verdicts in Upstate New York. He is a leader in the Attorney Bar, and has been a trial lawyer for most of his legal career. He has also been an educator and speaker – and brings competency and professionalism to every case. After SU football John chose to dedicate himself to the law. John gained prominence as a top trial lawyer by winning large and complex cases throughout the country. In 1983, he founded a Syracuse-based law firm dedicated to representing the seriously injured, and practiced trial law in the areas of medical malpractice, product liability, workplace accidents, automobile accidents, mass torts and aviation matters. In 2006, John was selected by Governor George Pataki to serve as a New York State Court of Claims Justice, and he was then Acting Supreme Court Justice in Onondaga County for six years. In those roles, he presided over an extensive trial calendar that covered a wide array of substantive and procedural aspects of state law and wrote many significant decisions.

In 2013, after a distinguished career on the bench, John decided to return to the practice of law to help victims of catastrophic injury, and established Cherundolo Law Firm, PLLC. In his years of practice, John as had many settlements and verdicts for clients well in excess of a million dollars, with some approaching and/or well into the tens of millions. An active member of the legal community, John speaks regularly at New York State Academy of Trial Lawyers conferences and local bar association seminars about advanced skill development and strategy in trial practice.

He also served as an Adjunct Professor at the Syracuse University College of Law, where he taught Advanced Torts, Advanced Civil action Discovery and worked with the Moot Court Trial Teams. He also served as a member of the Law School Board for many years before becoming a Judge.
COMMMEMBERSHIPS/ASSOCIATIONS:UNITY SERVICE:
National Trial Lawyers (Top Ten Personal Injury Lawyers in NY)
New York State Academy of Trial Lawyers (Founding member, former President)
Elite Trial Lawyers of American (platinum member)
International Academy of Trial Lawyers (Fellow-limited to 500 best trial lawyers in the US)
American Board of Trial Advocates (fellow)
American College of Trial Lawyers (fellow)
NYS Trial Lawyers Association (former President; former Dean of
NY Trial Lawyers Institute)
Litigation Counsel of America (fellow)
Million Dollar Advocates Forum, Multi-Million Dollar Advocates Forum (fellow)
American Trial Lawyers Association (former state delegate)
American Association for Justice (member)
Alliance of Consumer Rights (former chair of steering committee)
Trial Lawyers for Public Justice (former state coordinator)
Leaders Forum, American Association for Justice
CONCLUSION:
John is listed in the "Who's Who in American Law". He is rated yearly as a top-rated attorney, Super Lawyer, has been chosen as one of "The Best Lawyers in America" for nearly two decades. He is recognized as being one of the top trial lawyers in the country, and he has throughout his life sought to protect the individual rights of citizens through the Court System.

John's professional life after football is a wonderful example of life accomplishments. His love for his Alma Mater is evident in his activities surrounding SU sports and his involvement as a volunteer in University and Law School affairs. As SU Football Alums, we should all be proud of his accomplishments representing our SU Football Brotherhood as a Teammate, friend, and light to all those who know him. Thank you, John!
PLEASE VISIT OUR WEBSITE WWW.SYRACUSEFOOTBALLCLUB.COM FOR MORE INFORMATION ON IN THE LOOP!