PERSONAL:
Craig was born in Kingston, Jamaica. He is the son of Sidney and Shirley. Craig presently lives in the Pittsburgh area with his bride Lynne, a top 1% Real Estate producer with her Bingham Team. Lynne is a graduate of SU at the New House School of Public Communications. They have a son, Cori who is an owner of a successful cleaning company in the Pittsburgh Area. They have a daughter, Margot who resides in NYC and is an actress and singer by profession. Margot has had acting parts in the play "Rent", "New Amsterdam" and upcoming "Walking Dead" and has appeared in an HBO series "Boardwalk Empire". She has been the headline at the Apollo Theatre, performed at the Lincoln Center and has sung our National Anthem at the Steeler games and other professional sports venues.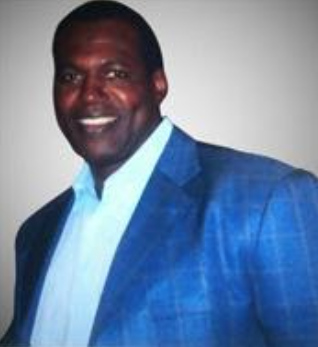 HIGH SCHOOL:
Craig initially attended High School at J M Wright Technical School (A Technical School of Learning), where he wanted to learn engineering. He played soccer there through his Junior year. He mentioned that he went over to Stamford High School to work out with his brother, where he met the Stanford High Football Coach Marc Lyons. Coach Lyons was introduced to Craig and initially thought Craig was in college. When Craig mentioned he was going to be a Senior in High School, Coach Lyons asked what he wanted to do as his next step in life. Craig said, "Go to college on a scholarship". Coach mentioned that if he wants to join Stamford High School Football program, he would do his absolute best to prepare Craig for a scholarship for Football. Of course, Craig was very excited at the opportunity and agreed to come and play linebacker.

Craig had not had any formal training in Football and maintained that he initially had no idea of what to do on the playing field. Coach Lyons told him to "Just tackle whoever has the ball in their backfield". It was said by fans that Craig on occasion tackled both the QB and Running back. Coach Lyons recognized Craig's athletic abilities and Craig came through as an outstanding LB in his Senior and only year in High School Football.

Craig was a three-sport athlete at Stamford in Football, Basketball and Track. He was also a very good student being selected in the National Honor Society. He was All State on the Track Team. After his Senior year, Craig was recruited by several colleges with Boston College and Syracuse being his top choices. He wanted to stay close to home so his parents would be able to see him play. He was recruited by Coach Angelo from SU. Craig chose SU and had a great career with the Orangemen.
SYRACUSE UNIVERSITY:
At 6'3" 220 lbs. Craig was very quick, an excellent tackler, covered sideline to sideline extremely well and was a strength in the Orange Defense. An example of his speed is when he ran down Joe Morris from behind in an SU Scrimmage. Joe and Craig are good friends, and that play was a highlight for Craig. Craig played with his orange teammates in the Independence Bowl against McNeese State which SU won 31-7. He was honored by SU as a Letter Winner of Distinction in 2013 along with Art Monk. SU honors former athletes who have left their mark on the SU Athletic Programs and in their lives after graduation. Craig has many fond memories of playing Division 1 Football, former teammates, and the skills he learned that have helped him to develop family and business strengths. His most fond memory was the opportunity to meet his future wife, Lynne. Craig mentioned several times that he looks forward to seeing and hearing from his former SU teammates.
PRO FOOTBALL:
Craig was selected by the Pittsburgh Steelers in the sixth round of the 1982 Draft. He was recognized as the first Jamaican to play in the NFL. Over his first two years of his career, he was used as a Special Teams Player by the Steelers. Early in the 1983 season, he suffered a knee injury vs. Green Bay which was further significantly exacerbated in a playoff loss to Oakland. The injury was thought to be career-ending, but Craig was determined to play again and contacted a specialist in Colorado. After three surgeries and significant rehab, Craig came back in time for the 1984 season. As part of his rehab, Craig was given the opportunity to test the CTI knee brace developed for injuries such as he had and helped him significantly. Craig received his first chance to start in 1984 against the Houston Oilers. Craig was released by the Steelers in September 1985, being one of the final cuts in Steeler Camp. He was picked up by the San Diego Chargers with who he was active for eight games in 1985. Craig finished his Pro career as a replacement player for the Steelers during the 1981 NFL Players Strike. He started in all three replacement games, but once again released him one the strike was settled.
AFTER FOOTBALL:
Craig is President/CEO of a minority owned company Diversified Commodities Inc. located in Pittsburgh, PA. Diversified has been serving the Western PA area since 1986. They are a service and supply company which represents a wide range of products designated to fit construction needs. Their services include construction supplies (Inlets, manholes, fire sprinklers and more), concrete needs, transportation (local trucking services), and electrical supplies such as generators, lighting/fixtures, panel boards). Craig proudly related that his company was the supplier of all the concrete used in the construction of the PPG Arena, Home of the Pittsburgh Penguins. Craig is a member of the Pittsburgh Regional Minority Purchasing Council and is also a member of the Minority Business Enterprise Input Committee. Craig's motto in business is to provide professional and personalized customer service and work hard as a team to exceed their customer's expectations.
PLEASE VISIT OUR WEBSITE WWW.SYRACUSEFOOTBALLCLUB.COM FOR MORE INFORMATION ON IN THE LOOP!