PERSONAL:
Born in Memphis, Tenn. To Kathy and Louis Loeb. Dubbed "Man Child" because of his height and weight at birth. Charley has two brothers, Hogan who has committed to play Lacrosse at Franklin Marshall U., and Nick a Pre-Med sophomore at American U. He also has two sisters, Whitney, another Lacrosse player in school and Leila, a Volleyball player at Memphis. A scholar athlete, Charley received his Bachelor's Degree in psychology and Masters in Instructional Design Development and Education. Charley was a member of the athletic director's honor roll every semester at SU. He was a Big East All Academic in 2010, 2011 and 2012. Charley lives in Atlanta, GA.



HIGH SCHOOL: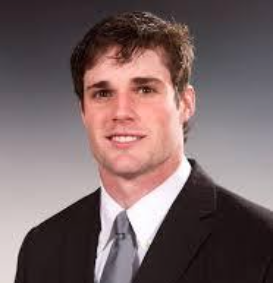 In High School, Charley took a 1-7 team to back to back New England Championships in his final two seasons. In three years of starting QB his Lawrence Academy team record was 19-5. He was named to the 2008 NPESAC All NE Prep Class B Team. He completed 143 of 201 passes for 2015 yards and 24 TDs leading the team to a 7-1 record as a Team Captain in 2008. "When Charley Loeb is on, it's as fun to watch as anything you have ever seen." Said Brian Carroll, his Head Coach at Lawrence Academy. Charley was the first QB recruited by Doug Marrone at SU.
SYRACUSE UNIVERSITY:
At SU, Charley was a four-year letter winner. He won the 2013 Pat Miller aware for "Outstanding Athlete, Student and Citizen at SU." On the field, Charley appeared in 42 games for the Orange, serving primarily as the holder on PATS and field goals. During his four years at SU, Charley was 8-12 passing for 72 yards and rushed six times for 9 yards.
At SU, his passion for battling against other people is more accurately described as an obsession for consistency. As a person and player at SU, Charley challenged himself consistently to be the best player he could be. He visualized his opponents in specific game scenarios to allow him to react to the opportunity at that time. It's why Peyton Manning, one of the most prepared QBs ever was and still is one of his all-time favorites. It is an obsession with studying football and analyzing team films three times over, earned him the name "caveman" by his teammates because of the long hours reviewing films trying to improve his football abilities.
In our interview, Charley emphasized how grateful he was to be coached by the SU Staff mentioning the influence of Doug Marrone, Scott Shaffer and Nate Hackett during his career. He also mentioned teammates including Ryan Nassib, Justin Pugh, Chandler Jones and Alec Lemon among others who were instrumental in teaching Charley the leadership skills that shined so brightly on him during his four years at SU. Charley also wanted to mention Coach Will Hicks, his strength coach for converting him from a tall skinny kid to a 6'4" 220 QB. Charley, like many other SU Players were very appreciative of Coach Hicks in helping them develop into Division 1 football players.
AFTER FOOTBALL:
After SU playing days, Charley spent time as a football intern at North Western U where he was an assistant strength coach for the NW Football Program.
In 2016, Charley joined the Saint Anselm College Hawks as a Quarterback Coach/Director of Football Operations. In 2016, Charley helped Senior QB Yianni Galvalas finish in the top five in the North East 10 conference in five major passing categories. As a team, the Hawks led the NE10 in passing yards in Loeb's first season. His Head Coach was Joe Adams, the former offensive line coach at SU. Charley also was instrumental in developing Eric Fairweather at Saint Anselm after Galvalas graduated who broke several career QB categories during his career.

In March of 2019, Charley joined QB Country, the nation's leaving QB Development and training company. Loeb directs QB Country Atlanta, delivering QB Country's world class training programs for middle school, high school and college QBs. QB County currently trains quarterbacks in ten locations across the southeast, trainees include legendary New York Giants quarterback Eli Manning, Georgia Bulldogs star Jake Fromm, 2019 NFL first round draft prospect Daniel Jones (Duke) and hundreds of aspiring middle school and high school athletes.

Discussing his newest opportunity, Charley bubbled over with enthusiasm while discussing the opportunities he will have in helping to develop these young men into successful QBs. "The QB position is my passion and I have been fortunate to have played and learned from top NCAA and NFL Coaches." Continuing, he said he was looking forward to applying his love and knowledge of football to help young men achieve their goals and dreams as a Quarterback. Those who have worked with Loeb agree. "Charley is someone who after meeting him, you will never forget," said former Syracuse strength and conditioning coach Matt Mancz. "He has an infectiousness and charisma that is unlike anyone I've ever met.

You can feel his passion in your bones. He is aligned with a higher purpose of serving others. You will be a better person after crossing his path."
QB Founder David Morris said this about Charley, "Charley is a Coach who cares deeply about people and he knows the QB position mechanically as well as schematically. He also understands the importance of relationships and communication with high school football coaches. He is an extraordinary person, who is a great teacher and great role model for your QBs."
PLEASE VISIT OUR WEBSITE WWW.SYRACUSEFOOTBALLCLUB.COM FOR MORE INFORMATION ON IN THE LOOP!