PERSONAL:
Cameron is the son of Sean Lynch and Rhonda Henley.  He has a sister, Madison.  A scholar athlete, Cameron received his Bachelor's Degree in Economics at SU in 2015.  One of ten true freshmen to play for SU in 2011, he received four letters in Football.

HIGH SCHOOL:
Cam graduated from Brookwood High School in Snellville, GA., where he received many honors both academically and in Football including: First Team All-State and All-County honors in Football in 2010; 2010 AAAAA Defensive Player of the year, 2010 Gwinnett Co. T.D. Club LB Of The Year; 2010 Max Prep Sports All America Second Team and in 2010 played in the 2010 North South Georgia All State Football Classic.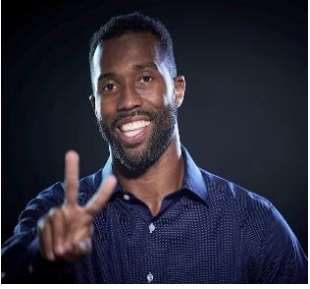 SYRACUSE UNIVERSITY:
Cam was a Phil Steele All ACC Third Team selection at LB his senior year at SU. His academic achievement included being on the 2014 All ACC Academic Team. He was a 2014 COSIDA Academic All District Selection and was on the Athletic Director's Academic Honor Roll in 2013 and 2014. In his senior year, he was the Executive Producer of "Cam's Cam", a weekly feature of the SU Sports Network followed by thousands of SU Sports Fans. Cam was host, content creator and assisted in writing, editing and producing stories and information about SU Football players for interviews. During interviews with the players, he discussed player assessment and analysis for upcoming games.
PRO FOOTBALL:
Pro Scout Analysis on Cameron was as follows: at 6'0, 229 lbs., Cameron is a swift defender who plays well against the run and pass, but saw his best moments when turned loose on opposing passers, as many Scott Shafer era linebackers were! Cam signed as a free agent with the St. Louis Rams. He enjoyed playing with Tampa Bay and LA Rams in his career.
AFTER FOOTBALL:
Cameron is a very personable young man with solid leadership qualities. His career outside of Football included stints as media producer for Fox Sports NFL Broadcaster delivering high quality reporting, commentary and analysis on both on-air and off-air environments for the 2019 Super Bowl. He was a Freelance Event Producer for the St Louis Rams where he helped to drive internal promotion of Rams Company programs, initiatives, guiding principles and corporate mission. While with the Rams in 2015-2016, he was awarded "The Community Outreach Player of the Week" for his work while with the Rams. Cameron is now Owner – Producer – Keynote Speaker at Heart Work Media.
Cameron is a wonderful young man, well mannered, professional in all aspects of his business career, committed to being the best he can be in his personal, and business lives. He is a prime example of a young man who after his football career is on a mission to being the best in all he takes in life.
HEART WORK MEDIA:
"Our mission is to bring value to others by producing content that resonates with the viewers, regardless of genre, scale or platform. From creating the overall strategy to organizing and executing the shoot, to managing the multi-facet post production process, we ensure our clients' projects are seamless from start to finish.

Whether you are starting with a vague idea or a fully-fleshed out concept, Heart Work Media can bring your vision to life. If you have an upcoming project, get in touch today so we can work together."
You can reach him at [email protected].
HEART WORK MEDIA CREATES:
VIDEO – We work on developing the creative idea behind your video, creating a story to tie it all together, and working on a script and/or storyboard. The goal is to create amazing video content.
PHOTOGRAPHY – Professional Photographers creating quality images to grab and hold the attention of our viewers. Aiming to present each photo in a unique and attractive way for our clients.
BRANDING – Photos and video are essential pieces to add to your marketing mix. Having a team help create a plan via photo and video to represent your brand in the best way possible.
Cam is a young man who wears his heart on his sleeve. When I asked him how he came up with the name "Heart Work Media", he said his High School Coach had put a banner up in the gym saying "Heart Work" or working through your heart with your teammates to be the best you can be. Cam uses this motto everyday as an inspiration to bring success and achieving his personal and business goals.
PLEASE VISIT OUR WEBSITE WWW.SYRACUSEFOOTBALLCLUB.COM FOR MORE INFORMATION ON IN THE LOOP!